National Burger Month: Elk & Elk Partners Share Their Favorites
Posted in Firm News on May 2, 2016
In honor of National Burger Month, we asked Elk & Elk's Partners to name their favorite Ohio burger spot. From specialty sauces to tasty toppings, each eatery has a unique take on the American staple. Read on for all the beef on their sizzling summer favorites.
Where will you be celebrating National Burger Month?
Arthur Elk – Flip Side | Chagrin Falls, OH

Without hesitation, Arthur chose Flip Side,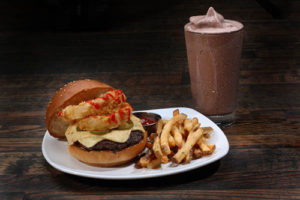 recognized by cleveland.com and Cleveland Scene.
"I love the Flip Side Burger with the marinated onions and crispy french fries! You always need to top it off with a thick Chocolate Milkshake. It's rockin' good."
Made with Ohio-raised premium grass-fed beef, this Cleveland favorite can be found not only in Chagrin Falls, but Hudson, the Flats, Rocky River, Liberty and Breckenridge.
Photo: flipsideburger.com
David Elk – Moxie | Beachwood, OH
Though it's not your typical burger joint, David Elk insists that you try the Moxie Burger from Moxie. Classic in style with a thick patty, lettuce, tomato, onion, aged cheddar and aioli, this burger makes for a satisfying lunch.
Like his brother, David's sweet tooth recommends a dessert of the baked hot chocolate, another must-try at Moxie.
Photo: Moxie, The Restaurant on Facebook
Jay Kelley – Johnny's Little Bar | Cleveland, OH
From the outside, this Cleveland hot spot doesn't look like much, but when you venture downtown, head inside Johnny's Little Bar for a warm atmosphere with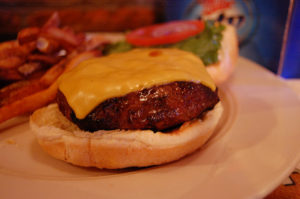 good food and good brews.
Recognized by Northern Ohio Live as "among the best cheeseburgers in the city," Little Bar has a simple but tasty list of burger choices that will make anyone's mouth water. Each burger comes with fresh fries and a crunchy pickle.
Photo: stu_spivak, tumblr
John O'Neil – Swenson's | Seven Hills, OH
In 1934, Wesley T. Swenson gave Northeast Ohio the best gift, Swenson's. In 1999, Forbes Magazine declared the Galley Boy, Swenson's most famous burger, "America's Best Cheeseburger." True to its historic roots, Swenson's is a drive-in, giving you a tasty reminder of the good ol' days.
Not only are these burgers delicious, but also affordable. All Swenson burgers, including the "Triple Cheeseburg" are under the price of five dollars.
Photo: www.swensonsdriveins.com
Phillip Kuri – Whitey's | Richfield, OH
Whitey's in Richfield may be a little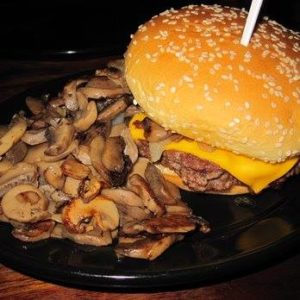 more obscure than others on this list, but the joint has been serving massive, delicious burgers since the 1950s.
According to Elk & Elk Partner Phillip Kuri, "the chili is famous and they will put it on anything." One burger that features the famous recipe is "The Kiev," served on Texas toast with chopped onion, cheese, Whitey's Chili and sour cream. If you aren't a chili lover, don't worry! There are plenty of other burgers on their menu.
Photo: www.zomato.com
Established in 1974, this hidden gem has secured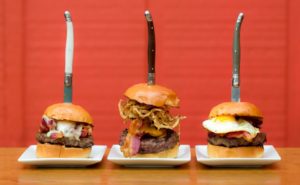 its place on our list with nearly a dozen unique burgers to choose from. You'll find all of the classic options available for the customizable Heckburger, but can easily zest things up with the Cajun Burger's spicy aioli, or some sweet pineapple atop the Teriyaki Burger. Check out their full menu here.
Photo: www.heckscafe.com
Where will you be celebrating National Burger Month? Tell us in the comments!