Medical Apps for Injury Victims
Posted in Accident & Injury, Health & Wellness, Medical Malpractice on April 15, 2015
Forgetting or choosing not to take your medicine is never a good idea, but for injured clients, it's imperative to follow their medical provider's care plan. In both personal injury and medical malpractice claims, the validity of an injury may come into doubt if you don't follow up with your doctor and adhere to all prescribed treatments. During a trial, jurors will question the motives of someone who stopped medical treatment and may assume they do not deserve full compensation for their injuries.
Medication Reminders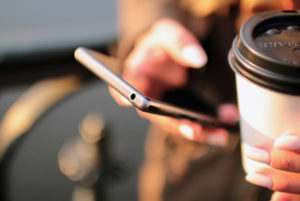 Anyone who has multiple prescriptions knows it can be difficult to remember to take medications. The following apps can help make medication compliance easier.
MediSafe helps you manage and take your medication on time and lets you know when it's time for refills, provides doctor appointment reminders, and provides a place to store doctor phone numbers and addresses. Users also have the option to allow their family, friends and caregivers to help with compliance by being alerted as to whether or not you medication was taken.
MedCoach makes it easy for users to follow their medication and vitamin schedule as prescribed by a doctor. It delivers friendly reminder messages to your phone. The app can even connect you to your pharmacy for prescription refills.
Track Medical Records
Medical expenses are by far the most important component of any personal injury case. Whether your case is settled out of court or decided by a jury, you must have complete medical records to back up your claim.
My Medical™ for iOS is a comprehensive record-keeping app for your personal medical information. My Medical can keep track of medications, surgeries, hospitalizations, tests, physicians, allergies, immunizations, assistive devices and much more. It meets the industry standard Continuity of Care Record format, which makes it easy to transfer records from one system to another. For extra security, data is stored directly to your device and not on a remote server.
Healthspek for iPad allows you to easily track, collect and safely share your personal and family health records, manage medications and store legal documents. Account holders can manage medications, medical charts and images, track vitals, access care, and record physician, insurance and emergency contacts, among other features. With the patient's permission, doctors can access records through Healthspek's www.chartnow.com–providing convenience for both you and your physician.
Be cautious of apps that make bold claims
Medical apps abound for consumers looking to use their mobile devices to improve their health and users can easily find apps that promise to promote mental health, aid sleep, cause weight loss, control food allergies, aid self-diagnosis, manage pain, and help in every other conceivable medical condition. However, the FDA regulates consumer health apps at its own discretion, depending on the possible risks to users.
"If an app claims to treat, diagnose or prevent a disease or a health condition, it needs to have serious evidence to back up those claims," said Mary K. Engle, associate director of the F.T.C.'s division of advertising practices. "We hope marketers will take heed of that and do their homework before they get into the marketplace."
---
 Elk & Elk Co., Ltd. does not endorse or recommend any commercial products, processes, or services. This information is not intended to treat, diagnose, cure or prevent any disease. All material provided on this Site is provided for information purposes only. Always seek the advice of your physician or other qualified health care provider.