Recovering for a Birth Injury in Ohio: Compensation can provide for extensive care needs
Posted in Medical Malpractice on April 18, 2018
Elk & Elk Partner Marilena DiSilvio recently shared her extensive experience in the area of birth injuries in an interview with Super Lawyers. This article originally appeared on superlawyers.com.  
By Judy Malmon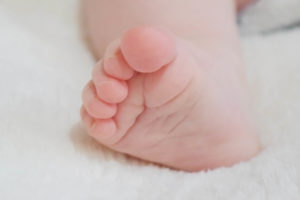 Awaiting the birth of a baby is an exciting time that brings with it countless things to think about, including planning for labor and delivery. In an ideal world, the worst thing that happens at your baby's birth is that your carefully organized playlist doesn't make it to the delivery room. In some cases, however, much more serious problems occur.
Marilena DiSilvio represents families who have suffered an injury during birth due to medical malpractice. She draws on her background as a neonatal intensive care unit nurse to understand and explain to clients and juries the medical complexities of these cases.
In Ohio, you can initiate a birth injury negligence claim from a child's date of birth until they're 19 years old. The extended statute of limitations means that DiSilvio has people reach out to her at various points, although she acknowledges that, typically, "they're so overwhelmed by the injury that the phone call may not come right away."
Not all of her clients have a viable legal claim, but yet DiSilvio feels she can offer help; sometimes, people just call because they want to know what happened. "Out of 100 cases, we maybe take one. But we always promise that we'll get the answer to what happened for those we investigate," she says. "For instance, there may not have been negligence—or, there may have been negligence, but that's not the cause of the injury. You may have had a labor that wasn't managed well, but the injury occurred in utero and had nothing to do with that."
Legal recovery for medical malpractice requires proof that both negligence occurred and that the negligence was the cause of the injury, DiSilvio views it as in her clients' interest not to bring a case that won't be won. "You don't want your client going through that emotional roller coaster," she says.
When she does file a lawsuit, DiSilvio's goal is to ensure that the family receives enough to care for the child for their entire life. "Where the injury is significant, there is permanent, prolonged, devastating neurologic injury. And as these kids grow older, it's really tough for mom and dad to get them into the bathtub, to get them from the car to the wheelchair. And parents really worry about what happens when they're gone."
In order to determine what the family's needs are, DiSilvio relies on assessments from life care planners, who conduct thorough analyses of both current and future care needs. "We figure out what dollars are needed to fund that life care plan," she says.
Ultimately, DiSilvio feels gratified and privileged to work with her clients. "If you can make their life easier, the bond that develops … it's incredible. You really go through a lot together" she says. "I still get pictures from the first family I ever represented on a birth injury case. When I say it's my privilege, that's not lip service: I feel like I've come full circle to what I was doing when I was nursing."
If you need to discuss a birth injury claim, talk to an experienced and reputable medical malpractice attorney.