Learn from Elk & Elk attorneys at these upcoming legal seminars
Posted in Firm News on November 6, 2018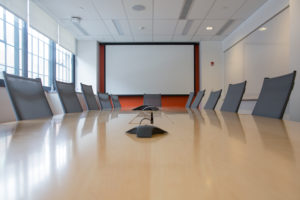 Elk & Elk attorneys are often invited to share their extensive experience in personal injury law and related subjects at local seminars and continuing legal education programs.
Join members of our team at these upcoming events:
Wrongful Death Litigation: Start-to-Finish
Friday, Nov. 9, 2018 – 9 a.m. to 4:30 p.m.
Elk & Elk attorneys Amy Papesh and William Price join other top attorneys from across the state in sharing specialized litigation and probate strategies for wrongful death cases at this upcoming NBI Seminar.
Those who attend will learn tips for determining cause of death and liability, calculating damages, negotiating with insurance companies, navigating the probate court, and more.
The program will take place at Crowne Plaza Columbus North-Worthington in Columbus. Cost is $349 and participants earn 6 CLE hours.
On the Brain: A Lawyer's Guide To Understanding the Brain
Thursday, Nov. 29, 2018 – 1 p.m. to 5 p.m.
Attorney William Price joins Vincent Simokovich, Jane Pernotto Ehrman, and Yufang Lin in presenting this half-day CLE at the Cleveland Metropolitan Bar Association Conference Center.
Topics covered during the seminar include traumatic brain injury cases, degenerative brain diseases, and the effects of stress and conflict on the brain.
Registration is $100 for CMBA members and $150 for non-members. Participants earn 3.75 CLE hours.
Auto Injuries: Advanced Plaintiff Strategies
Friday, Dec. 14, 2018 – 9 a.m. to 4:30 p.m.
Attorney Michael Eisner will share strategies for minimizing or eliminating liens and subrogation at the Cleveland edition of this NBI seminar.
Other topics covered by presenters include avoiding settlement issues, navigating uninsured/underinsured motorist coverage, recognizing and countering insurance defense tactics, and additional helpful strategies.
The seminar will take place at the CMBA Conference Center. Registration is $359 and participants earn 6 CLE hours.