Key Facts About Back Injuries in the Workplace
Posted in Workplace Injuries and Claims on July 8, 2014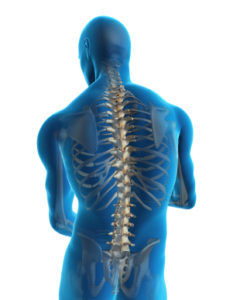 Back injuries are common in many types of work environments and can happen to anyone, at any time. The Bureau of Labor Statistics reports that more than one million workers suffer from back injuries each and every year. Preventing back injuries is considered to be one of the greatest workplace challenges employers and employees face. An employment attorney is trained to help workers who have hurt themselves on the job, including back injuries. Here are some facts about this common work-related health problem:
Back injuries account for approximately one out of every five workplace illness or injury claims.
Back injuries are especially common in those who handle materials as part of their occupation. Lifting, carrying, and lowering these materials are all to blame. Those in the healthcare field are also prone to back problems, as a result of consistently being on their feet throughout the day.
An estimated 4 out of 5 reported injuries are to the lower back.
Three out of four reported injuries are directly related to lifting.
Ergonomic chairs and tools are designed to help workers maintain a good posture and prevent workplace injuries. Some experts claim that one-third of compensable back injuries could be prevented through the regular use of these items.
Workers who experience a back injury and are unable to return to the workplace, either for a short- or long-term period, may be eligible for disability compensation. By hiring an employment attorney, he or she can be sure to receive all compensation that is due.
If you experience an injury at work, it is important to report it right away — even if you don't think the injury was serious. Failure to report a work related injury now can result in serious future consequences. To learn more about workplace injuries, contact an experienced employment attorney.