How do Ohio truck driver salaries compare to other states?
Posted in Accident & Injury on August 29, 2018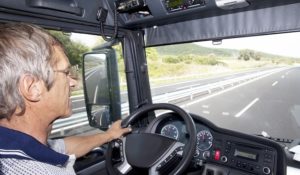 When it comes to the salaries of truck drivers, how do Ohio truck drivers compare to other truck drivers across the country?
According to the Bureau of Labor Statistics, the average salaries of truck drivers around the U.S. varies greatly. There is a $17,670 difference between the highest and lowest ranked states.
The average annual salary for a truck driver in Ohio is $43,990. There are 74,310 truck drivers employed in Ohio. Interestingly, Ohio has the 5th highest employment level in the country for truck drivers.
The highest and lowest salaries
Truck drivers in Alaska had the highest average annual salary, at $56,250. The second highest state was North Dakota, with an annual average salary of $53,020.
Truck drivers in West Virginia had the lowest average annual salary in the U.S., at $38,580. Alabama was the next lowest, with an average annual salary of $40,080.
Job growth
The job outlook for truck drivers is in line with national averages across all occupations, and is projected to grow 6 percent from 2016 to 2026.
Safety
Technological advancements could have a positive effect on trucking safety. AI features such as blind spot monitoring could help drivers avoid collisions.
However, potential accidents and collisions involving tractor trailers remain a real threat for motorists. When drivers drive carelessly or engage in distracted driving, or when trucks are improperly maintained, serious accidents can happen.
Victims of trucking accidents may be eligible for significant compensation. Victims should work with an experienced Cleveland truck accident attorney to seek compensation and justice.