Hospital Cyber-Attack puts Ohioans at Risk for Identity Theft
Posted in Community Outreach on August 22, 2014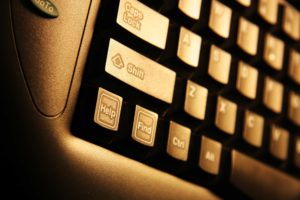 Anyone who went to a hospital within the Community Health Systems network may be at risk for identity theft. In a regulatory filing with the U.S. Securities and Exchange Commission, the Community Health Systems said it was attacked during April and June of this year by an "Advanced Persistent Threat" group believed to be operating out of China.
Community Health officials have said the only information taken was "non-medical patient identification data related to the Company's physician practice operations and affected approximately 4.5 million individuals who, in the last five years, were referred for or received services from physicians affiliated with the Company."
So, what does that entail? Although CHS maintains your medical records and credit card information have not been compromised, important personal information is now in the hands of hackers, who can use it to steal your identity. The cyber-attack successfully liberated "patients' names, addresses, birthdates, social security numbers, and, in some cases, telephone numbers, and the names of employers or guarantors."
Community Health Systems owns, leases or operates 206 hospitals in 29 states." In Ohio, the company operates four medical facilities:
In a press release, CMH stated they would contact individuals whose records were compromised and offer free identity theft protection as well as credit monitoring services.
Source: DuBois, Shelley, "Community Health Systems data breach affects 4.5M." The Tennessean, August 18, 2014.