5 Things You Need to Know About Hernia Mesh
Posted in Drug & Medical Devices on October 7, 2016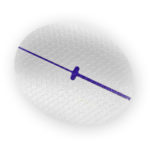 Physiomesh®, a surgical mesh commonly used in laparoscopic procedures to repair hernias, was recently withdrawn from the market. The products may be off the market, but anyone who underwent surgery prior to the withdrawal could still be at risk of suffering serious complications and injuries.
Here are five things you need to know about the hernia mesh withdrawal:
Physiomesh was granted market entrance without clinic trials. The FDA prematurely approved the product based on its similarity to other mesh products already on the market.
Ethicon, a subsidiary of Johnson & Johnson, voluntarily withdrew its Physiomesh products from the market in May following reports of severe complications and risks.
Side effects and complications linked to the recalled hernia mesh products include organ damage, infection, chronic pain, migration or shrinkage of the mesh or a need for corrective surgery.
Multiple types of flexible hernia mesh are putting patients at risk. Ten variations of the product in different shapes and sizes were used in procedures to prevent the reemergence of hernias.
View the full list of affected Physiomesh products.
If you suffered complications after a laparoscopic hernia surgery, you may be entitled to financial compensation. Elk & Elk is currently investigating hernia mesh claims related to surgeries that took place after March 2010.
If you know hernia mesh was used in your laparoscopic hernia procedure, but do not know the product code or type, we can help you find the answers to your questions.
Call 1-800-ELK-OHIO or fill out an online contact form for a free case evaluation.