Health Club Injuries due to Negligence
Posted in Accident & Injury on January 7, 2014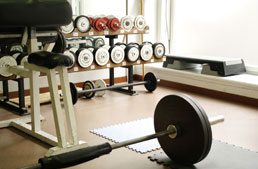 Sometimes people get hurt when working out. In many cases, gym injuries are the result of improper technique, not stretching, over exertion, or just a simple accident. However, in certain cases, a serious injury can arise due to the negligence of others.
Premises Liability
Gym, health club, fitness center, no matter what you call it, all such businesses have a duty to make their premises safe for invitees. The owner is responsible for mopping up spills, repairing uneven floors, and removing obstacles that could cause customers to take a tumble. This includes locker rooms and pool decks, which must be reasonably maintained.
Incompetent Staff
If you suffer an injury as a result of the negligence trainer or other employee, the owner of the establishment may be liable for negligent hiring, supervision and/or training of a personal trainer or other health club personnel.
A personal trainer who lacks the proper credentials or fails to follow a reasonable standard of care may also be negligent. Cases can involve baseline evaluations, determining physical capabilities, designing a fitness regimen and "spotting" clients while lifting weights.
Faulty Equipment
Defective weight machines, treadmills, ellipticals, bikes or other equipment can create dangerous conditions. Injuries due to a malfunctioning machine may have a number of causes. Injuries caused by equipment that was poorly designed or incorrectly assembled at the factory may be the fault of the manufacturer.
If the machine was not properly cared for, the gym may be at fault for failing to maintain their equipment. However, if you did not follow instructions or used the machine in a manner for which it was not designed, you would normally be responsible for your own injury.
Remember, when beginning any exercise regimen, it is important to talk to your doctor, especially if you have health concerns.