Got Will?
Posted in Probate & Estate Planning on April 30, 2015
Many people think estate planning is only for the elderly or the very rich; however, every adult should prepare a Will, regardless of age or income level. A Will ensures your assets are distributed according to your wishes. Without a Will, the law dictates these decisions.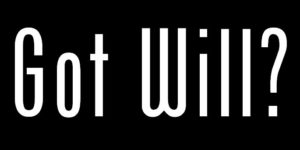 What is a Will?
Simply put, a Will is a legal document that directs how you want your property to be distributed upon your death. It also allows you to name a personal representative to oversee the process and allows you to name a guardian for your minor children.
Why do I need a Will?
Anyone who owns property, real or personal, even though the amount may seem small, should have a Will. An experienced attorney can help you draft your Last Will and Testament, ensuring that your wishes regarding disbursement of assets, guardianship of minor children and other important provisions are honored.
Important reasons for preparing a Will:
Without a valid Will, the state (not you) will determine who inherits your assets
A Will allows you to choose the Executor, the person responsible for administering your affairs after your death
A Will lets you nominate the guardian of your minor children after you're gone
A Will can eliminate the need for an expensive surety bond, for which an administrator might otherwise have to pay
What happens if I don't have a Will?
If no Will is found, the courts will appoint an Administrator to administer the estate. Your property will be distributed according to the Ohio Statute of Descent and Distribution. Unfortunately, very often the provisions of the law are not what the deceased would have wanted.
It is important that you review your Will periodically with your attorney in order to keep it up to date. Never mark up a Will; you may invalidate it. Changes should always be made by an attorney.
Remember, drafting a Will doesn't have to be a somber experience. In reality, estate planning is really about taking care of the people you love. Whether you want to pass along grandma's silver or your priceless collection of digital photos, a Will ensures your wishes are made clear. Taking the time to draft a Will with an experienced attorney will save your family time and money, and give you peace of mind.
Elk & Elk can help you prepare essential estate planning documents. We will listen to your concerns and customize a plan to meet your goals. Call Amy Papesh at 1-800-ELK-OHIO or contact us online to schedule a free consultation.