GM Recalls another 3.16 Million Vehicles
Posted in Accident & Injury on June 18, 2014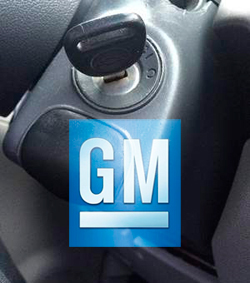 General Motors has announced yet another recall of 3.13 million vehicles with ignition switch problems. The defect can cause engines to shut off, leaving unsuspecting motorists to struggle with a sudden loss of power steering and power brakes, and, in the event of a crash, the air bags may fail to deploy. The defect has been linked to at least 54 crashes and 13 deaths.
The latest GM recalls include the following vehicles:
Buick Lacrosse (2005-2009)
Chevrolet Impala (2006-2014)
Cadillac DeVille (2000-2005)
Cadillac DTS (2004-2011)
Buick Lucerne (2006-2011)
Buick Regal LS and GS (2004-2005)
Chevrolet Monte Carlo (2006-2008)
Officials at General Motors announced fixes to the keys of the recalled vehicles will be available "in the next few weeks" and urged customers "to remove additional weight from their key chains and drive with only the ignition key" until a dealer can perform necessary repairs.
Earlier in 2014, GM recalled the following vehicles for the same ignition switch problem:
Chevy Cobalt (2005-2010)
Pontiac G5 (2007-2010)
Pontiac Solstice (2006-2010)
Saturn Ion (2003-2007)
Saturn Sky (2007-2010)
Chevy HHR (2006-2011)
Reports indicate that GM engineers were aware of serious problems with ignition switches for more than a decade, but failed to act.
20 million GM vehicles affected
Facing scrutiny from Congress and the Department of Justice, GM has recalled nearly 20 million vehicles in recent months. Of those, nearly 6.5 million were recalled for ignition switch-related issues. On June 13, 2014 GM also recalled all Chevrolet Camaros model year 2010 or newer for a similar ignition switch problem.
Clarence Ditlow, executive director of the Center for Auto Safety, told reporters that over the long run, the auto industry is unlikely to make significant changes to their safety policies unless Congress grants NHTSA the "teeth" to fine automakers more than $35 million maximum penalty, which he said is "petty cash" to a company like GM.