Fuel Shortage May Bring More Drowsy Drivers to Ohio
Posted in Accident & Injury on January 20, 2014
Truckers hauling flammable cargo declared exempt from federal safety rules.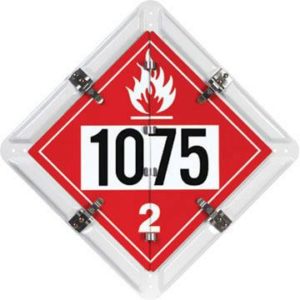 With yet another cold snap looming, Ohio Governor John Kasich has declared a state of emergency in response to the state's heating fuel shortage. The proclamation, issued on January 18, allows commercial truckers transporting propane or heating oil to drive more hours and more consecutive days than normally permitted by law.
Citing health and safety concerns, Kasich claims the inclement weather is causing longer driving times, making it difficult to meet demand while complying with federal hours-of-service regulations and requirements. The proclamation reads in part,
Motor carriers and drivers transporting propane and heating oil to address transportation issues arising from the severe weather, heavy snowfall, and difficult driving conditions in Ohio, are exempt from compliance with Rule 4901:2-5-02 of the Ohio Administrative Code and 49 CFR Part 395 – any such provision of a state statute, order, or rule pertaining to the hours-of-service is suspended.
FMCSA Hours of Service Rule
The latest federal Hours of Service Rule, which went into effect in July of 2013, reduced the number of average weekly hours from 82 to 70. According to the U.S. Department of Transportation's Federal Motor Carrier Safety Administration (FMCSA), the new federal regulations were designed to improve safety for the motoring public by reducing drowsy driving.
The agency estimates the new safety regulations will save 19 lives and prevent approximately 1,400 truck accidents and 560 injuries each year.
Duty of Care
Even though drivers hauling propane and heating fuel will not have to comply with the hours-of-service regulations and requirements, they still owe a legal duty to other motorists:
The Proclamation does not alter a carrier's duty to monitor its drivers, to maintain records of duty status and to ensure that drivers are not ill, fatigued, impaired, or otherwise unable to operate a commercial motor vehicle safely.
This state of emergency may remain in effect up to 30 days, and Ohio isn't alone. Similar exemptions are in place in more than two dozen states across the country.
Source:
"State declaration aims to ease propane gas shortage" by Bowdeya Tweh, Cincinnati Enquirer, January 18, 2014.