FDA taking action to protect women before using Essure contraceptive
Posted in Drug & Medical Devices on April 17, 2018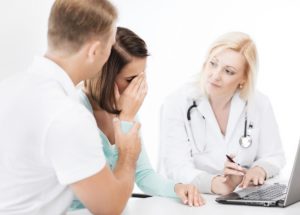 After receiving thousands of complaints about Essure, the FDA has taken further action to restrict the sale and distribution of this form of birth control.
Essure is a permanent contraceptive device, manufactured by Bayer, and is implanted into the fallopian tubes. The device consists of two metal coils, which, when inserted, cause inflammation. Scar tissue develops in the fallopian tubes, eventually enough to block eggs that are traveling from the ovaries to the uterus.
Unfortunately, the device is wrought with problems. Many women have experienced horrific side effects as the result of Essure use.
The device can become dislodged or break. It can migrate to and perforate the uterus, fallopian tubes or bowels. Other side effects include chronic pelvic pain, headaches, nausea, allergic reactions, and in increased risk of ectopic pregnancy. Essure use can trigger an autoimmune response in the body, which can lead to an autoimmune disorder.
Removal of the device can also be problematic. Fragments of the device may be left in the body. Some patients require a full hysterectomy to ensure the safe removal of the device.
More than 750,000 devices have been sold around the world. From 2002, when the device was approved, through December, 2017, the FDA received 26,773 reports of injury or complications due to Essure use. The FDA has received notice of at least eight adult deaths.
The FDA has stepped in, requiring Bayer to educate medical providers about the risks associated with the product. Medical providers must share a checklist of information with the patient, and both must sign the document. Two years ago, the FDA required Essure to update its label to a black box warning.
Women who have been injured due to Essure use may be eligible for significant compensation. Talk to a lawyer from Elk & Elk in a free consultation.