FDA Issues Warning for Low-T Users
Posted in Drug & Medical Devices on April 7, 2015
Last year, we told you about an alarming new trend: doctors prescribing testosterone replacement therapy for men who may not need it. Now, the FDA has announced that prescription testosterone products are only approved for the treatment of specific medical conditions, not for low testosterone levels due to aging. Additionally, manufacturers of all low-T medications must update their labels to include information about the possible increased risk of heart attack and stroke.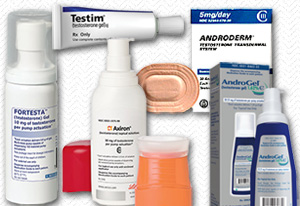 In 2014, consumer watch group Public Citizen petitioned the Food and Drug Administration (FDA) to add a Boxed Warning to all testosterone medications and require manufacturers to inform patients about the increased risks of heart attacks and other cardiac events. Also referred to as a "black box" warning, this type of labeling is only issued when a drug carries a significant risk of serious or life-threatening adverse effects.
Based on evidence from several studies and expert input from an Advisory Committee meeting, the FDA issued a statement in March 2015, requiring manufacturers of prescription testosterone products to change their labeling to clarify the approved uses. Manufacturers must also add information to the labeling about a possible increased risk of heart attacks and strokes in patients taking testosterone.
According to FDA officials, "Health care professionals should prescribe testosterone therapy only for men with low testosterone levels caused by certain medical conditions and confirmed by laboratory tests."
Testosterone is a male hormone, which is produced in the testicles and regulated by glands in the brain. Low testosterone, also known as androgen deficiency or hypogonadism, can result from problems in the testicles or the brain. This is different from the normal decrease in testosterone levels in men over 30, which is a normal part of the aging process and does not necessarily require treatment.