Staying Safe On Fall Hay Rides And Corn Mazes
Posted in Accident & Injury on September 18, 2017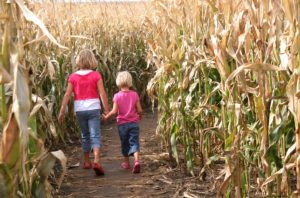 Hay rides, corn mazes, haunted corn fields, apple picking, and similar events are very popular in the fall. For many families, a visit to a farm is the quintessential fall experience.
An accident can damper the fun of an outdoor fall festival. Here are some tips to keep your family safe:
Keep an eye on your kids: Children will want to explore the area, but it is important to always know their whereabouts. It is especially important to stay together while going through a corn maze. Children can quickly and easily get lost in the maze.
Be safe on hay rides: Stay seated at all times, don't dangle arms or legs off the side of the ride, don't walk on the hay bales, and don't goof around. Falling from a hay ride can be extremely dangerous.
Have your phone easily accessible: It is easy to get lost or separated from a group in a corn maze. Make sure your phone is accessible and encourage your children to call you if they get lost.
Don't smoke: A fire can quickly start and spread when surrounded by dry corn and hay. It is important to avoid smoking yourself. If you see someone else smoking, property owners should be notified.
Watch out for slippery surfaces: Rain can make all kinds of outdoor surfaces slippery: Wood, dirt, hay, etc. It is important to stay alert whether it has rained or not. Uneven surfaces, broken stairs or handrails, and other dangerous property conditions can easily lead to an accident.
Keep these tips in mind and have a safe and enjoyable family outing.
Free consultation: If you, your child or another member of your family has been injured while visiting a corn maze, hay ride or other outdoor fall event, call an attorney from Elk & Elk at 1-800-ELK-OHIO.