Elk + Elk's Jay Kelley Shares Insights On How To Become A Top Lawyer
Posted in Firm News on February 20, 2023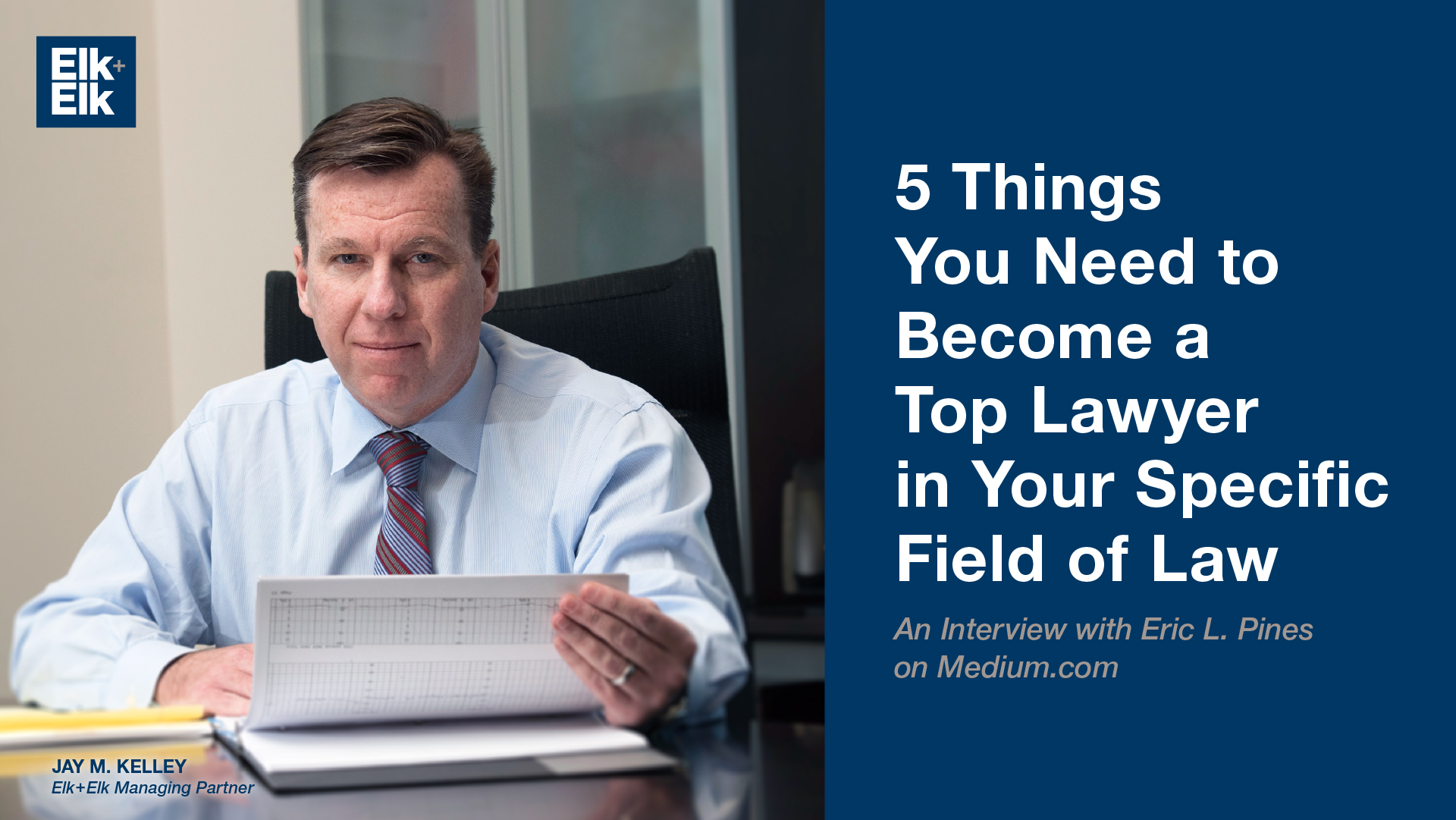 Our Managing Partner, Jay Kelley, recently spoke with Labor and Employment Attorney Eric Pines, for an interview about the "5 Things You Need To Become A Top Lawyer In Your Specific Field of Law" on Medium.com. Jay focuses primarily on catastrophic civil claims for plaintiffs, most of which are from the medical field, and provides insight into the world of law and what it is like working as a successful attorney.
In the interview, Eric asks Jay about various topics regarding his work. Those topics include what character traits Jay thinks are most instrumental to his success, how important it is to go to school to become a lawyer, the primary drive and motivation he has for his work, tips for those looking to join the law field, and much more.
Read the full interview between Eric and Jay here.