Elk + Elk's Amy Papesh and Colleague Susan Richlak Help Pass New Bill Regarding Wrongful Death Claims
Posted in Firm News, Probate & Estate Planning on January 10, 2023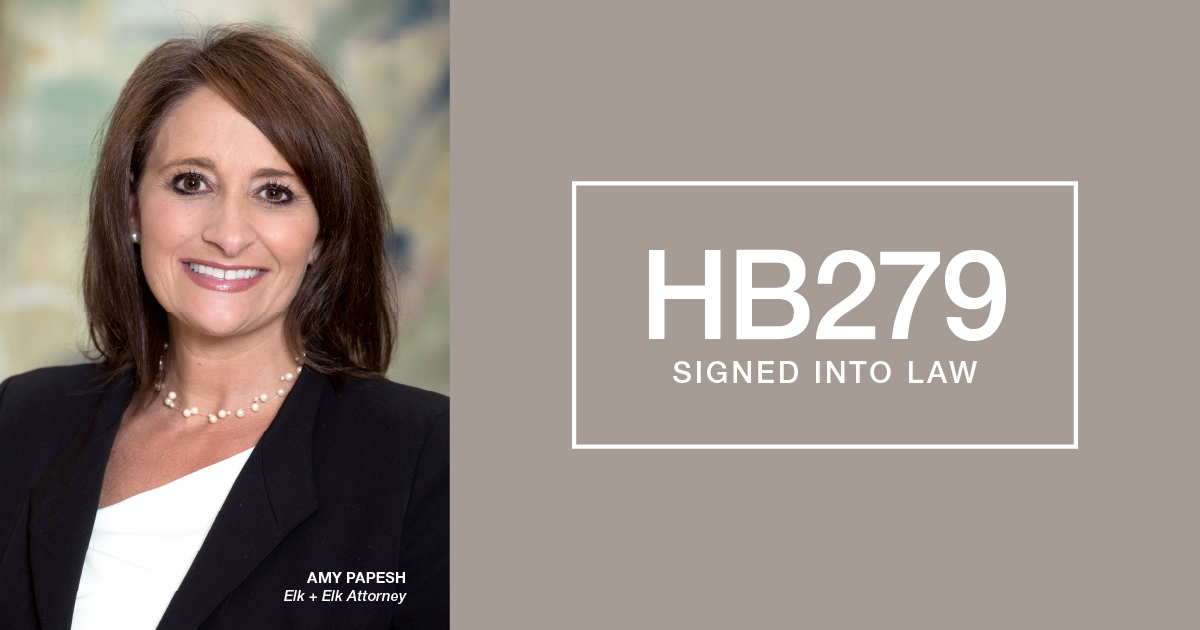 Last week, Ohio Gov. Mike DeWine signed 23 bills into law and vetoed one. Of those 23 bills signed were Elk + Elk's Amy Papesh and colleague Susan Richlak's House Bill 279. The bill revives the law regarding wrongful death claims.
House Bill 279
In June of 2021, Papesh and Richlak testified before the Ohio House Civil Justice Committee regarding the support of HB279. Their proposal would define other next of kin and improve and streamline the process for notifying "other next of kin" in wrongful death lawsuits.
The new law now defines "other next of kin" and limits the time within which the other next of kin of a deceased person are entitled to notice of a settlement hearing for a wrongful death action to two years following the alleged wrongful death. The new law identifies who is considered an interested party for purposes of a wrongful death claim and limits the time within which the other next of kin may assert their claim.
About Amy Papesh
Elk + Elk attorney Amy L. Papesh focuses her practice on the areas of estate planning, estate administration and guardianships. She heads Elk + Elk's Probate Division, and enables the firm to tend to all client probate or estate needs in-house. In addition, Papesh has lectured for the Ohio State Bar Association, the National Business Institute, and various local professional groups and organizations on estate planning and administration issues.
About Susan Richlak
Susan Priest Richlak is the owner and sole practitioner of the Law Offices of Susan Priest Richlak, practicing for more than 20 years in Lake County and the greater Cleveland area and various probate courts throughout the State of Ohio. She has been a speaker for the Ohio State Bar Association and various educational seminar and training programs and as an instructor at Lakeland Community College in Paralegal Studies. She helps clients take a simple approach to estate planning so they have the peace of mind of knowing that they have planned well to lighten the burden on their loved ones down the road.
Upcoming Speaking Events
Medical Malpractice Section Meeting – OAJ
On January 19, 2023, at 12 p.m., Amy Papesh will discuss updates to HB279 over zoom. Register here.
Updates to Wrongful Death Beneficiary Claims and Notice Provisions Quick Webcast – OSBA
On February 7th, 2023, at 1 p.m., the Ohio State Bar Association is hosting a webcast regarding the new bill. The presentation will focus on the background summary, updates, practical applications, implementation, and how it impacts cases moving forward.
Interested? Register HERE.