Elk + Elk Partner R. Craig McLaughlin Satisfied with Progress in Lawsuit Against Southeast Ohio Regional Jail Employees
Posted in Firm News, In the news on July 7, 2023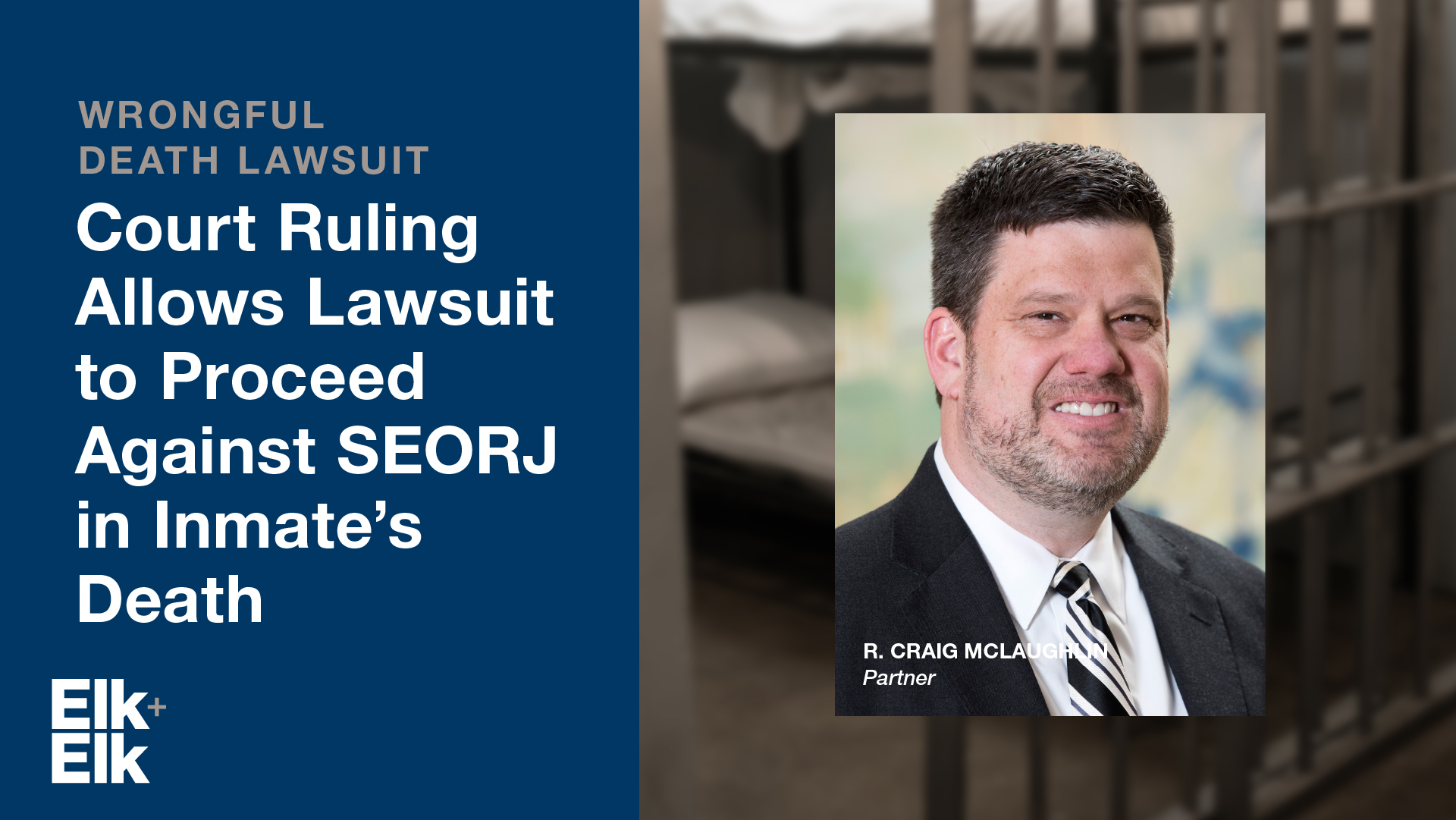 R. Craig McLaughlin, the Elk + Elk partner representing Kelsea Mercer in a lawsuit against Southeast Ohio Regional Jail (SEORJ) employees, welcomed a recent federal appeals court ruling denying qualified immunity to a nurse and supervisor involved. The ruling signified a crucial step forward in seeking justice for Jennifer Ohlinger, whose tragic death occurred while in SEORJ custody. McLaughlin asserted that the evidence overwhelmingly demonstrates the violation of Ohlinger's constitutional rights and emphasizes the need for accountability in the face of such negligence. 
Background
Jennifer Ohlinger, a pretrial detainee at SEORJ, passed away on June 25, 2018, after sustaining a head injury while in custody. James Gray, a nurse and medical supervisor at the jail, allegedly failed to provide proper medical attention, instead opting for a blood draw and administering ibuprofen. In 2020, Kelsea Mercer filed a lawsuit against the jail, Gray, and two other employees. 
A district court's previous decision granting summary judgment in favor of SEORJ and its employees was partially reversed by the Sixth Circuit Court of Appeals. The appellate panel determined that Nurse Gray's actions could be seen as reckless, potentially violating Ohlinger's constitutional rights. McLaughlin expresses satisfaction with the ruling, highlighting the overwhelming evidence of Nurse Gray's disregard for Ohlinger's well-being and constitutional rights. 
Next Steps
Following the appeals court ruling, the case will return to the trial court for further proceedings. The case outcome will significantly address broader concerns about inmate safety and appropriate responses within the correctional system. 
To read more, click here.