Elk & Elk Military Salute: Harry Diehl
Posted in Community Outreach, Firm News on April 15, 2021
Elk & Elk is proud to join the Columbus Blue Jackets in honoring the men and women who serve our country.
As the presenting partner of Military Salutes, we're excited to celebrate active-duty military members and veterans throughout the NHL season.
Military Salutes recognizes Harry Diehl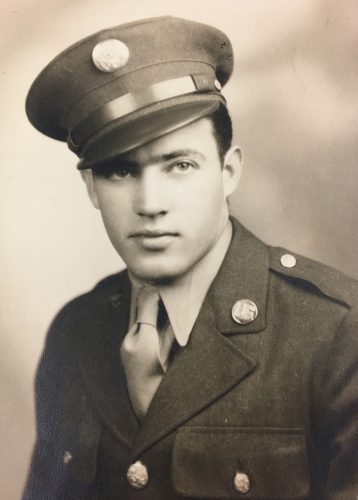 Name: Harry Diehl
Hometown: Ellerslie, Maryland
Military Branch: Army Air Force
Military Rank: Staff Sergeant
Years Served: 4
Bio

Staff Sergeant Diehl enlisted in the 9th Army Air Force on December 17, 1941.
He was a Crew Chief and Flight Engineer on C-47s.
He deployed to North Africa, including Morocco, Algeria and Tunisia. He then went to Sicily and from there flew missions to Italy.
He sailed up to England and partook in the D-Day invasion. From there he went to France, Holland, Belgium and finally Germany.
On June 7, 1944 Staff Sergeant Diehl's plane was hit by enemy fire that ruptured a fuel line. He parachuted from the plane into the Normandy countryside that was occupied by German forces. A French farmer found and hid him in a barn. The farmer kept him fed until the Allied lines finally caught up to him. After that, he returned to his unit.
He was discharged in 1945.
To Staff Sergeant Diehl, active-duty military members and veterans everywhere—thank you for service.