Elk & Elk, Dubyak Nelson represent victims in claims against emergency air transport provider
Posted in Firm News on February 17, 2017
In a life-threatening medical emergency, airborne ICUs save valuable time and dramatically improve treatment outcomes. Unfortunately, the relief following successful treatment is often met with shock and panic when the bill for the service arrives. Patients across the country have been hit with tens of thousands of dollars in charges for air ambulance services and bombarded with collection calls while they are still in recovery. This practice adds insult to injury and can cause patients great amounts of anxiety and stress during one of the most vulnerable times of their lives. 
Federal Class Action Lawsuit Filed
On Feb. 6, Elk & Elk Partner Jay Kelley and Rob Dubyak of Dubyak Nelson filed a Federal Class Action lawsuit against one of the nation's largest private, for-profit air ambulance companies on behalf of patients across the state who have fallen victim to the company's billing practices. Colorado-based Air Methods Corporation and parent company Rocky Mountain Holdings are named as defendants in the lawsuit, which alleges exorbitant billing and aggressive collection tactics.
"It's patently obvious to us that what they're doing isn't fair. The person who's lying on the side of the road or in another hospital, they don't have a say in this decision, they deserve to be treated reasonably," Kelley told WKYC Senior Health Correspondent Monica Robins. "[The companies] don't publish their prices or how they get to their price or the basis for their price other than a small component being price per mile. The rates that they've charged from 2007 to 2014 have more than tripled."
With the filing, Ohio became one of four states involved in litigation against the provider. Two others are expected to join in the near future.
Read the full complaint against Air Methods Corporation and Rocky Mountain Holdings.
Patients burdened by massive air transport bills
When a patient is fighting for their life, there is no time to determine whether air transport will be covered by the person's insurance provider. Loved ones are rarely presented with an alternative that does not have a negative impact on the patient's odds of survival or recovery, leaving no choice but to go forward with the service.
Large medical bills place a significant burden on many Americans, but emergency air medical services can deliver a particularly devastating blow to a patient's finances. Private insurers often only cover a small amount of the total costs. If the insurance provider determines the air medical transport company is an out-of-network provider the patient could be on the hook for the entire amount, forcing them to dip into savings and retirement funds or declare bankruptcy.
What can you do if you receive a large bill for emergency air medical transport?
If a large bill for emergency helicopter transport is causing a financial burden for you or a loved one, contact Elk & Elk now for a free evaluation of your claim.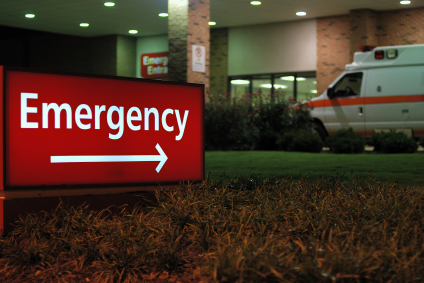 In 2014, Elk & Elk joined forces with Dubyak Nelson to establish an "of counsel" relationship, meaning the firms work together, but not as associates or partners. Elk & Elk handles various types of personal injury cases and Dubyak Nelson's practice focuses on business-related matters.