Elk + Elk Attorney Jay Kelley Represents Ohio Client in Lawsuit Against Shake Shack
Posted in Firm News, In the news on May 16, 2023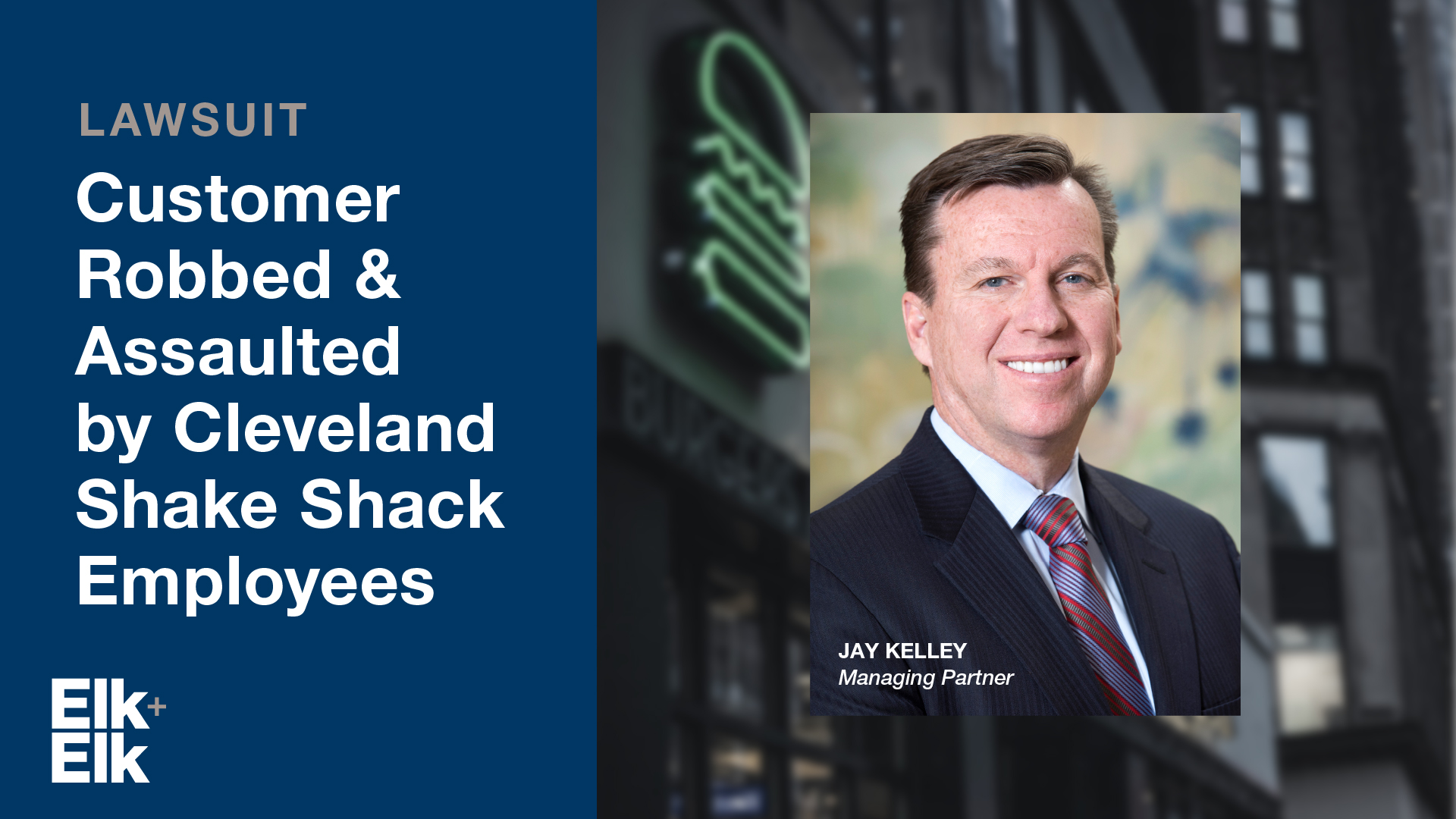 Elk + Elk attorney Jay Kelley, who is representing Theo Stokes of Chagrin Falls, recently filed a lawsuit on Stokes' behalf, naming Shake Shack and several of its employees as defendants. 
The Incident
On April 19, 2022, Stokes visited the Shake Shack on Euclid Avenue to purchase food. However, Stokes claims that he was instead assaulted and robbed. Stokes had gone to the restaurant with friends, and they made a TikTok video while there. According to the lawsuit, the employees allowed Stokes and his friends to use the cash register and go behind the grill. However, Stokes alleges that the employees began threatening him shortly after this. 
The lawsuit states that between approximately 8:30 pm and 9:15 pm, Stokes and one of his friends were surrounded and isolated at a Shake Shack table with force and under threats of violence. During this time, verified on surveillance video, Stokes was taken to the rear of the restaurant, where a diamond necklace was ripped off his neck, a watch was removed, his car keys were taken, and his cell phone, wallet, and contents were also taken. The lawsuit further claims that these items were taken with force and verbal threats of violence, which were visible to other employees during their employment. The suit also alleges that as Stokes was attempting to leave the building, he was jumped by two employees on the clock and that his car, watch, and necklace were all stolen. However, the vehicle was later returned. 
 Click here to read more about the case.