Eight Elk & Elk paralegals recognized for earning OSBA Paralegal Certification
Posted in Firm News on June 18, 2019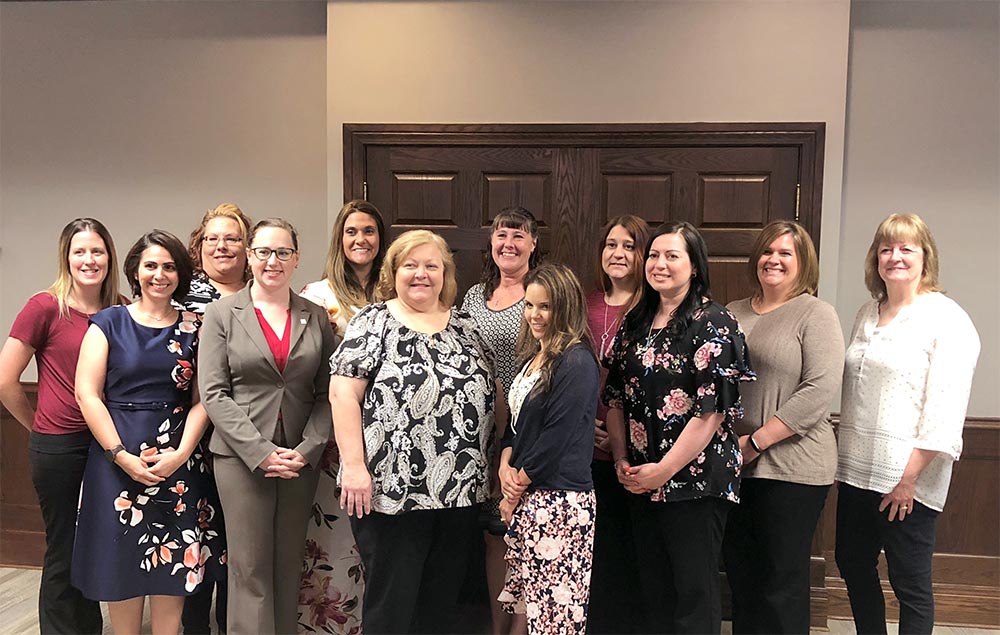 On June 13, eight Elk & Elk team members were recognized during a ceremony for legal professionals who recently earned their Ohio State Bar Association Paralegal Certification.
Elk & Elk Managing Partner Jay Kelley gave the keynote address during the event. OSBA CEO Mary Amos Augsburger and OSBA Paralegal Specialty Board Chair Vincent Holzhall also offered remarks. After the ceremony, a reception was held to celebrate and honor the newly certified paralegals.
Elk & Elk is proud to congratulate the following paralegals on earning their OSBA Certification:
Theresa Arcaro
Maria Ferguson
Stacy Joyce
Sue Laske
Cheryl Machesky
Denise Pickett
Elizabeth Vurusic
Janell Zbasnik
Danielle Buckley of Dubyak Nelson (Of Counsel)
Ohio State Bar Association Paralegal Certification
As a paralegal in Ohio, it can be hard to stand out in a growing field with little regulation or licensure requirements. OSBA's voluntary paralegal credentialing program offers legal professionals throughout the state an opportunity to build their resumes and credibility.
In spring of 2018, Elk & Elk announced plans to promote professional development by offering all of the firm's paralegals OSBA membership, in-house continuing legal education (CLE) seminars, and the opportunity to take the certification exam. Providing learning opportunities taught by Elk & Elk attorneys eliminated any financial, transportation, or scheduling barriers while enabling the coursework and discussions to be tailored to the firm's clients, practice areas, software, and procedures.
The extensive OSBA Paralegal Certification test features around 100 multiple-choice questions on legal procedure, legal ethics, professional conduct, legal research and writing, communication, computer knowledge, and law office management. Paralegals are also tested on two substantive law categories of their choice, including topics like torts and personal injury law, workers' compensation law, and estate planning.
In addition to meeting education and experience requirements and passing the certification exam, OSBA Certified Paralegals need a minimum of 12 CLE hours and three professional references – including two from attorneys who are in good standing with the Supreme Court of Ohio.