Six Key Elements that Impact Compensation in Car Accident Injury Claims
Posted in Accident & Injury on October 15, 2013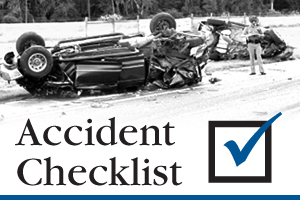 Victims of motor vehicle accidents may suffer from a number of serious problems, including injury and financial loss due to missed work. In many cases, hiring a personal injury attorney can make all the difference in getting financial compensation that will pay for medical costs and other expenses following the accident. Many factors affect whether compensation is granted and the amount. If you've been hurt in an accident, it is imperative to hire a personal injury attorney as soon as possible to ensure the appropriate steps are taken quickly and correctly.
Here is a review of six key elements that impact compensation:
How Quickly Medical Attention is Sought – Injured parties are advised to go to the emergency room or visit their doctor as soon as possible following the accident. Any delay in seeking treatment may lead to problems with the claim.
Pre-Existing Medical Conditions – If you feel that additional damage has been done to a pre-existing medical condition, be sure to request a new x-ray or other review of the affected area from your doctor so that any further injury can be presented in the claim.
Proper Documentation – There are many types of documents, including medical bills, lost wage reports, and repair bills, that will need to be properly filled out, gathered, and included in the claim.
Witnesses – People who witnessed the accident and can give detailed reports on what they saw are an important piece of the puzzle. Providing firsthand information from a non-partisan third party can lend credibility to the victim's claims of what happened.
Policy Limits – Signed car insurance policies act as contracts and can set clear guidelines on what the insurance company may be held responsible for financially.
Evidence – The scene of the accident will be reviewed thoroughly by officials, and they will collect anything that can be considered as evidence. This evidence may be reviewed with all other gathered information to determine eligibility for and amount of compensation.
As an injury attorney, I make sure to research all possible areas of compensation to get victims what they deserve. For more tips, download our free Accident Checklist.