Is Your Doctor Giving You Fake Drugs?
Posted in Drug & Medical Devices on September 23, 2014
It seems that even doctors can fall prey to the same counterfeit drug scams that have plagued consumers. We received an email today, which announced the FDA has launched a new website, warning health care professionals about a growing trend: Fake drug distributors.
"There is a growing network of rogue wholesale drug distributors selling potentially unsafe drugs in the U.S. market," read the email. The new website,"Know Your Source," advises healthcare professionals to only purchase  prescription drugs from licensed wholesale distributors.
Too little, too late?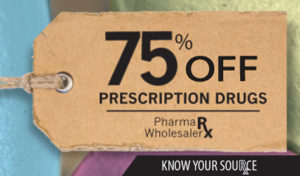 While we applaud the efforts of the FDA to combat this problem – fake drugs undoubtedly pose a serious risk to patients – the problem is anything but new. In a letter dated December 19, 2012, the FDA notified medical practices they may have received unapproved medications. According to the FDA, "These medications may be counterfeit, contaminated, improperly stored and transported, ineffective, and/or unsafe."
In fact, consumers have been warned about counterfeit drugs for years, with "Canadian" distributors at the forefront of the problem. So, how is it that doctors are unaware of these scams—many of which appear to be rather obvious. For example, one flyer on the website warns doctors to "Beware of Offers Too Good to be True" and that, "Aggressive marketing tactics and deep discounts on prescription drugs may indicate that the products are stolen, counterfeit, substandard, or unapproved."
The FDA also shared these rather common-sense signs that a drug may be fake:
The label is not in English.
The packaging looks slightly different from the FDA-approved product
The product names differs from the name of the FDA-approved drug
The dosing recommendations are unfamiliar
Safety information or warnings are missing
The dosage form or administration is different
How can we, as consumers, protect ourselves?
When a doctor administers medication in the office, you probably won't see the packaging. A nurse may hand you a pill or give you a shot. So how can you be sure they received the medicine from a reliable distributor? ASK.
Don't be shy about asking your doctor questions regarding your medication
Ask where the medication came from. While it is not a guarantee, medicines are generally safe if your doctor purchased them directly from the manufacturer or a state-licensed wholesale drug distributor.
Ask for a copy of the package insert, detailing the possible side effects and other important safety information.
Tell your doctor if you experience unusual side effects or if the medication doesn't seem to be working. These may be signs of counterfeit medication. 
Remember, while most prescription drugs in the United States are safe, it is important to be a vocal advocate for yourself and your loved ones.
Resources:
"FDA warns doctors to beware fake drug distributors" Modern Healthcare /Associated Press, September 23, 2104
"The Possible Dangers of Buying Medicines over the Internet" FDA.gov, January 26, 2011.