Distracted driving is more prevalent than previously thought
Posted in Accident & Injury on April 11, 2018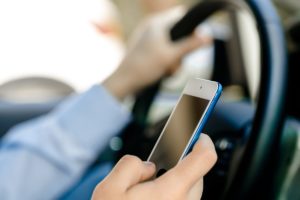 Most people are aware of the dangers of distracted driving. In many areas of the country, texting while driving and other forms of distracted driving are illegal.
Yet despite the laws – despite the common knowledge that distracted driving is dangerous – the majority of drivers engage in it to some degree.
Zendrive's 2018 Distracted Driving Snapshot revealed some shocking new data: That distracted driving is much more prevalent than what government data reports. It is even more prevalent than it was one year ago.
Zendrive uses smartphone sensors to capture data about a driver's behavior. It also captures data regarding aggressive driving and automobile collisions.
The company analyzed 100 billion miles of driving behavior. Regarding distracted driving, it found that:
3.5 billion miles out of 100 billion miles, drivers were distracted by their phones
Distracted driving is much more prevalent during daytime hours
Most distracted driving occurs in the first 5 percent of a trip
The average driver is using a phone 1 minute and 52 seconds out of every hour (that is enough time to pass the length of 21 football fields)
Distracted driving increased in all but one state: Vermont
Mississippi is the most distracted state, and Oregon is the least (Ohio is ranked #39 – only 12 states are more distracted)
This data paints a sobering picture: When it comes to distracted driving, we're going in the wrong direction. Distracted driving is getting worse – and it's happening quickly.
There is no safe way to engage in distracted driving. The only safe approach is a zero tolerance approach. Drivers should put their phones out of reach, program their phones/GPS/music before starting a trip, and focus on driving.