Dangerous toys of 2018
Posted in Accident & Injury on December 27, 2018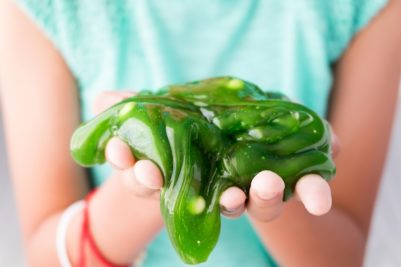 Every year, the U.S. Public Interest Research Group (PIRG) Education Fund publishes a report detailing findings from a survey on toy safety.
This year, the PIRG's survey included 40 toys. Of those, 15 were found to be potentially unsafe or hazardous due to:
Choking hazards
Small parts
Balloons (which pose the greatest threat of a choking)
Magnets (potentially dangerous if swallowed)
The presence of boron
The presence of lead
Being potentially privacy-invasive (in some smart toys or connected toys)
Thousands of new toys are manufactured every year. The PIRG survey only looked at 40 of them. Here are some of the toys that were mentioned in the report:
Slime toys
Many "slime" toys were found to contain boron, an element that can be harmful to the body:
Kangaroos Original Super Cool Slime
Kidsco Glow In The Dark Slime
Toysmith Jupiter Juice Slime
iBaseToy Fluffy Slime
Haniex Soft Magic Crystal Slime
Meland Fluffy Slime
The Kangaroos Original Super Cool Slime, for example, contained 15 times the limit of boron that is allowed in the European Union.
Small parts
Toys found to contain small parts, which can present a choking hazard, include:
O.L. Surprise
Pearl Surprise
Hatchimals Fabula Forest
Privacy-invasive toys
Technology is everywhere, toys included. Some toys have been found to collect personal data from users – which, by and large, are children. Two toys that have found to be privacy invasive include:
Wonder Workshop's toy robot, Dash
Amazon Fire HD Kids Edition
Toys are safer than ever
The good news, according to the report, is that toys are safer than ever, thanks to product safety advocates, state and local governments, the Consumer Product Safety Commission (CPSC) and other groups.
However, we know that toys can cause health problems, injuries or death. The number of toy-related deaths reported to the CPSC by year were:
2016, 7 deaths
2015, 11 deaths
2014, 16 deaths
2013, 12 deaths
2012, 15 deaths
While deaths are rare, injuries are much more common. Additionally, many toys still contain dangerous chemicals that are harmful to the body. It is important for parents to be informed consumers when it comes to purchasing toys for their children. The Toy Association as well as the PIRG keep a list of recalled toys.