A Look at the Car Accident Statistics in the State of Ohio
Posted in Accident & Injury on November 18, 2013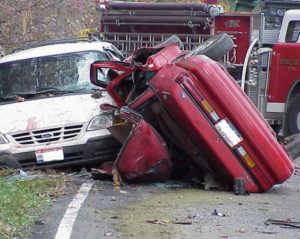 by Arthur Elk
A car accident attorney can help you if you've been injured in an auto-related collision, but the best way to protect yourself is to do all that you can to prevent an accident on the road. The state of Ohio has seen an overall increase in the number of law enforcement stops in the past five years. These stops are made in an attempt to prevent accidents from occurring in the first place, but results are ambiguous.
With December still to come, confirmed fatalities appear to be down from last year. However, according to the Ohio State Highway Patrol, the number of crashes investigated through November 2013 has already exceeded those in 2012. The numbers of motorists driving under suspension as well as seat belt and OVI enforcements have also increased. These numbers may be a result of more aggressive measures taken by police officers.
Ohio Car Accident Statistics
(Last updated 11/18/2013)
| | | |
| --- | --- | --- |
| YTD Activity | 2013 | 2012  |
| Enforcement Stops | 544,953 | 512,944 |
| Confirmed Fatalities | 846* | 1,021 |
| Crashes Investigated | 54,935 | 54,547 |
| OVI Enforcement | 21,360 | 21,704 |
| Driving Under Suspension Enforcement | 29,017 | 25,351 |
| Seat Belt Enforcement | 90,177 | 85,238 |
* There are an additional 25 provisional unverified traffic fatalities to date.
Being a more alert and responsible driver can help keep you safe. Even when you're not the one at fault, you can possibly prevent an accident from becoming life threatening. Keeping a safe distance from those driving haphazardly could enable you to swerve and avoid a collision. If you or someone you know has been involved in an auto collision, no matter who was at fault, it's best to consult with a car accident lawyer who can help protect your rights.