Black Box Warning for Testosterone Drugs
Posted in Medical Malpractice on February 25, 2014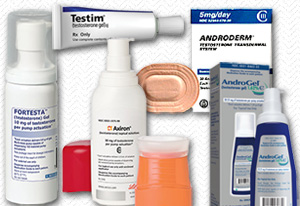 As we previously reported, multiple studies revealed a link between the use of Low-T medications and the risk of blood clots, stroke, heart attack and death.
Now, consumer watch group Public Citizen has petitioned the FDA to add a Boxed Warning to all testosterone medications and require manufacturers to inform patients about the increased risks of heart attacks and other cardiac events. Also referred to as a "black box" warning, this type of labeling is only issued when a drug carries a significant risk of serious or life-threatening adverse effects.
In response to mounting concerns, last month the FDA announced that it would begin investigating prescription testosterone treatments, but that it "has not concluded that FDA-approved testosterone treatment increases the risk of stroke, heart attack, or death."
That announcement did not sit well with the consumer advocate group.
"In the face of this accumulating evidence, this statement is reckless and is a betrayal of the FDA's role as an agency in the U.S. Public Health Service," said Dr. Sidney Wolfe, founder and senior adviser of Public Citizen's Health Research Group. "It is quite clear that testosterone treatment increases the risks of cardiovascular diseases, including heart attacks."
The group also called on the FDA to delay its decision date on approving Aveed, a new long-acting injectable testosterone product, which is scheduled for approval on February 28.
"Unless the FDA immediately begins to provide strong, adequate black-boxed warnings about the risks of heart attacks and other cardiovascular diseases, the continuing toll of heart attacks, many in people who are not even candidates for testosterone, will continue," Wolfe said. "At the present rate of prescribing, almost 13,000 prescriptions a day are filled for testosterone products in this country. Each day of delay of the black box warning ensures much more exposure, too often for men who cannot benefit from the drug but will only be exposed to its risks."
Low-T treatments
The testosterone market has grown by 90% since 2006, reaching $1.9 billion in 2011. Drugs used to treat low testosterone may come as a gel, patch or spray and are manufactured by several different pharmaceutical companies under different names, such as:
Androgel®
Fortesta®
Axiron®
Androderm®
Testim®
If you or a loved one took prescription testosterone and suffered a serious cardiac event, such as heart attack, stroke, blood clots, or death, you may have a claim. Contact an experienced attorney for a free case evaluation today.
Source:
"Group Wants Heart Attack Warning on Testosterone" by Matthew Perrone, Associated Press/ABC News, February 25 2014.