Big Box Store Accidents: Who Is Liable For Your Accident?
Posted in Accident & Injury on November 14, 2017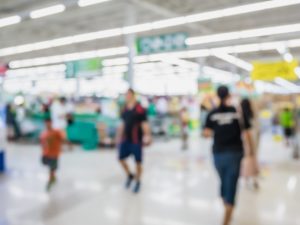 Holiday 2017 shopping season is just around the corner.
In the coming weeks, millions of Americans will be out and about shopping. Many of those individuals will be shopping at big box stores like Walmart, Target, Ikea, and others. 
We often hear horror stories about accidents happening in stores on Black Friday – often related to crowds of people trying to get into the store the second it opens. But there are other types of accidents that happen as well – and these accidents can happen any time of the year.
Understanding property owner responsibility
It is the responsibility of store owners to maintain a safe premises. This means:
Promptly cleaning up spills
Removing debris in aisles
De-icing sidewalks
Fixing torn or gaping carpeting
Providing adequate lighting in all areas of the store
Taking steps to avoid falling objects from overhead
Taking other steps to prevent other accidents from happening in the store or parking lot
When an accident happens due to the property owner's negligence, victims may be eligible for compensation. If you have been injured in a store, here are a few things to keep in mind:
Seek medical attention. Not only is this important for your own health and safety, but also for documentation purposes.
Notify the store of the accident.
Take photos. Take photos of the area where the accident occurred. If you fell due to a wet floor, take a photo of it.
Gather contact information of any witnesses.
Talk to a personal injury attorney. It is advisable to speak to an attorney as soon as possible to learn about your rights and legal options. You don't have to deal with the store and its insurance company on your own.
Free consultation: Contact an attorney from Elk & Elk by calling 1-800-ELK-OHIO.