Possible Energy Drink Ban
Posted in Health & Wellness on June 18, 2013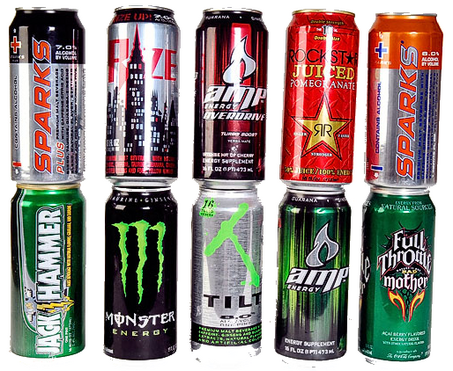 The American Medical Association may recommend a ban of sales and advertising of "high-energy/stimulant drinks" to children and adolescents under the age of 18. As we have warned readers before, energy drinks can be especially dangerous to children.
During a debate this weekend in Chicago, The AMA's House of Delegates, its principle policy-making body, heard committee testimony urging the AMA to support the ban. In his report, committee chair Dr. Douglas W. Martin noted concerns about the "potential effects of marketing such products to an impressionable, young audience."
The proposed resolution states, "Studies have shown that high 'stimulant' drinks contain excessive amounts of caffeine with one can having the equivalent of up to 50 cups of coffee.  Excessive caffeine can cause adverse effects such as dizziness, insomnia, agitation, restlessness, anxiety, GI disturbances, myocardial infarction and death."
While the AMA cannot enforce such a ban, it wields considerable influence. A formidable lobbying group, the AMA spent $16.5 million in political contributions in 2012. However, manufacturers of these beverages are unlikely to back down. The popular energy drink, Monster, has said its labeling already warns consumers the drinks are "not recommended for children, pregnant women or people sensitive to caffeine."
Energy drinks are wildly popular among kids; with some studies estimating 50% of teens regularly consume the beverages. At Elk & Elk, we encourage parents to talk to their children about making healthy choices and the serious health risks associated with energy drinks.
Source:  "AMA May Endorse Ban of High-Energy Drinks" by Bruce Japsen, Forbes, June 14, 2013.