Avoid these common summertime accidents
Posted in Accident & Injury on June 12, 2018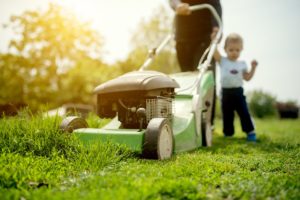 For a lot of people, summertime means more time spent outside, enjoying various warm-weather activities and adventures.
Unfortunately, summertime can also be a time of increased likelihood of accidents and injuries. More time spent in pools, outdoors, and doing recreational activities means more opportunities for these incidents to happen.
Here are some common summer safety risks as reported by an emergency room surgeon in a U.S. News & World Report article:
Bicycle and pedestrian accidents
Biking, walking, running, and playing with friends (for children) are all popular things to do in the summer. Many of these activities put children and adults near busy intersections and roadways.
Unfortunately, drivers are more distracted than ever. Drivers who are talking on a cell phone, texting while driving, and engaging in other distracted driving practices are putting pedestrians and bicyclists at risk.
To reduce the chance of an accident, bikers should always wear helmets. Bikers and pedestrians should cross roads with extreme caution.
Swimming pool accidents
Every day in the U.S., approximately 10 people die in unintentional drowning accidents. One in five is a child.
Swimming pool safety is important in private and public spaces. Parents should make sure their children are always supervised while swimming in a friend or neighbor's pool. Inexperienced swimmers, regardless of age, should stay in shallow water.
Swimming pool owners are responsible for keeping their pools safe. This means hiring life guards, cleaning up debris in and out of the pool, and ensuring drains are properly covered.
Lawnmower accidents
Mowing the lawn can be quite dangerous. Mowing over rocks or other debris could cause them to be thrown out and potentially hit the arms, legs, face or other body parts. Another potential danger is a defectively designed or malfunctioning lawn mower.
Children are at risk for being run over by riding lawnmowers. They should stay inside when the lawn is being mowed. Children should never play on lawnmowers – even when the lawnmower is turned off – and children should never ride on a parent's lap while mowing the lawn.
Boating accidents
Boating can be a dangerous activity, especially when alcohol is involved. Passengers should be cautious if a boater is consuming alcohol. This puts the boater and all boat passengers at risk.
Boats should be equipped with lifejackets – one for each passenger. Additionally, boats should be equipped with first aid kits in case of an accident while out on the water.
When a serious accident occurs, victims should be aware of their legal rights and options. Victims may be eligible for significant compensation to cover all accident-related costs. Talk to an attorney in a free consultation by calling 1-800-ELK-OHIO.