Avoid These Mistakes After A Car Accident
Posted in Accident & Injury on August 24, 2017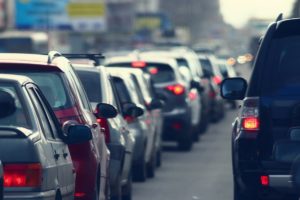 When a motor vehicle accident happens, victims may be in a state of shock. They are probably not thinking about what they should and shouldn't do from a legal and insurance perspective – they are just reacting.
There are several things that should happen after an accident. Here are four common mistakes that people commonly make:
Not seeking medical attention: After an accident, victims may experience shock and panic. In such a stressful time, it may be easy to overlook an injury. It is advisable to seek medical attention even if you don't think you need it. Symptoms of some serious injuries may not be immediately noticeable.
Not calling the police: It is important to call the police after an accident, no matter how serious the accident was. A police report will be made that documents important information about the cause of the accident, parties involved, etc. This information will be beneficial as you move forward with your insurance claim.
Not gathering evidence: You should gather important information after the accident, such as the contact information of other drivers and accident witnesses, insurance information of other drivers, license plate number of all cars involved, etc. Take photos and videos of the accident scene.
Trying to handle everything alone: After an accident, your insurance company will move fast and try to get you to settle your claim as soon as possible. Remember that insurance companies do not have your best interests in mind. It is advisable to seek assistance from an attorney who will protect your interests. You may be entitled to much more than what your insurance company offers you.
It is good to be prepared for the unexpected. Use these tips to help you in the aftermath of a car accident.
Free consultation: To speak to a personal injury attorney serving all of Ohio, call Elk & Elk at 1-800-ELK-OHIO.