How much car insurance should you really have?
Posted in Accident & Injury on October 24, 2016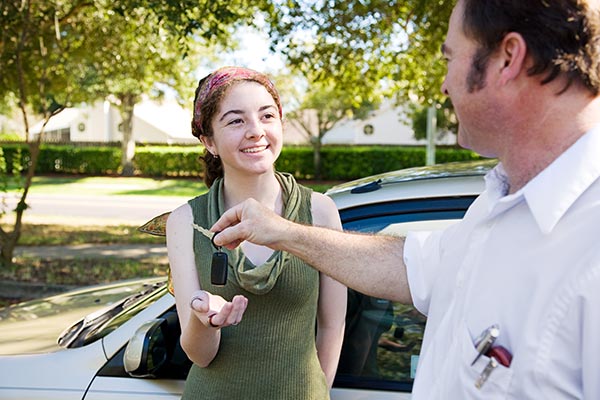 Advice from an experienced Ohio personal injury lawyer
I experienced several different feelings when my 16-year-old daughter earned her driver's license. The first feeling I had was pride. She studied, practiced, and worked hard to get her license and achieved an important milestone on her path to adulthood. The second feeling I experienced was terror!
Representing people who are seriously injured in Ohio car crashes, I am very aware of the negative statistics associated with teenage drivers. According to the Centers for Disease Control and Prevention, teen drivers are nearly three times more likely than drivers who are age 20 and older to be involved in a fatal crash. The last feeling I experienced was shock when I learned how much my insurance premiums were going up because I now have a teenage driver on my insurance policy!
No one likes making premium payments to an auto insurance company, especially if you never end up needing to use your policy. However, the Ohio Department of Public Safety reported there were 302,307 car crashes on Ohio's roadways in 2015 – so chances are you're going to need your auto insurance in some form or fashion during your driving career.
How much car insurance coverage do you really need?

Section 4509.101 of the Ohio Revised Code prohibits an individual from driving a car or truck unless he or she has proof of financial responsibility in the minimum amounts of:
• $25,000 for bodily injury to or death of one individual in any one accident
• $50,000 for bodily injury to or death of two or more individuals in any one accident
• $25,000 for injury to the property of others in any one accident
Most people comply with this law by purchasing an insurance policy.
Liability coverage is the only type of coverage in a car insurance policy that is required by Ohio law. There are two types of liability coverage in a typical car insurance policy. Bodily injury liability coverage pays for injury or death to others when the driver of your car is at fault in a collision. Property damage liability coverage pays for damage you or the driver of your car caused to another person's property. Liability coverage will also pay for your legal defense if you're sued.
Sometimes the policy will be what is called a "split limit" policy, which means the insurance company is only obligated to pay a maximum amount to any one person and a maximum amount total for a single collision, regardless of how many people were injured. For example, if you cause a crash and injure three people, but only have bodily injury liability coverage that provides $25,000 per person and $50,000 per accident, then the most any single injured person can recover from your insurance company is $25,000 and the most the insurance company will have to pay out total for bodily injury will be $50,000. In addition, the insurance company may be obligated to pay up to $25,000 in property damage that you caused.
What happens if there is no liability auto insurance coverage?
A car crash resulting in serious injuries is bad enough, but things only get worse for everyone involved if the responsible person does not have liability auto insurance coverage. The person who caused the crash could face the following consequences:
• A ticket for the traffic violation that will likely result in a monetary fine, points on his or her driver's license, and court costs
• Penalties imposed by the Ohio Bureau of Motor Vehicles (BMV) for failing to have insurance that include loss of driving privileges, a suspension of license plates and vehicle registrations, fees, and other penalties
• A monetary judgment against him or her for the injuries and damages that were caused that may result in wage garnishment or force the responsible person into filing for bankruptcy
A crash caused by a person who does not have liability auto insurance coverage is often even more devastating for the injured person. Unfortunately, I have had to deliver bad news to my seriously injured clients that the other driver did not have liability insurance coverage. Sometimes I was still able to help them by finding insurance coverage elsewhere (e.g., uninsured motorist coverage), but other times there is nothing I or anyone else can do. The victim does not get fairly compensated for his or her injuries and is often stuck with thousands of dollars in medical bills, unreimbursed lost wages, and may even be forced into bankruptcy just like the responsible driver.
What can you do to protect yourself?
Check the declarations page of your auto insurance policy to see how much liability coverage you have, or call your insurance agent or company to make sure you're not only complying with Ohio's minimum requirements of coverage, but are far exceeding them. I have seen my clients' medical bills soar into the tens of thousands of dollars with just a short hospital stay, a few diagnostic tests, or a single surgery. Getting a state minimum liability insurance policy (e.g., $25,000 per person/$50,000 per accident) from one of the budget/discount insurance companies is not adequate in this day and age to protect you in the event you cause a car crash.
I encourage you to purchase at least $250,000 or more in liability auto insurance coverage and also suggest you ask about and consider purchasing an umbrella or excess insurance policy to protect yourself. An umbrella insurance policy that provides $1 million in excess liability coverage is relatively inexpensive and will provide you with extra peace of mind which is nice to have, especially if you have a brand new driver in your household like I do!
Craig McLaughlin represents people who have been seriously injured or killed as a result of motor vehicle crashes, defective products, nursing home neglect, and other medical negligence. He has been recognized by Super Lawyers, Martindale-Hubbell, and AVVO and is a life member of the Multi-Million Dollar Advocates Forum and Million Dollar Advocates Forum.