Arthur Elk: You don't always get what you pay for
Posted in Accident & Injury on March 29, 2013
By Arthur Elk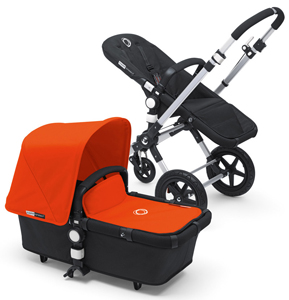 If you paid $1,500 for a baby stroller, would you worry about it breaking? You shouldn't have to. But one baby product manufacturer has recalled its stroller that retails for between $900 and $1,600.
The Bugaboo Cameleon3 stroller has been recalled because its carrying handle can break and detach, causing a fall hazard. The manufacturer, Bugaboo Americas of El Segundo, CA, has received 16 reports of carry handles breaking, but no injuries have been reported.
Consumers who own the stroller should immediately remove the carry handle from the stroller's bassinet or seat and contact Bugaboo for a free replacement handle. While you wait for the replacement handle to arrive, you can continue to use the seat or bassinet as long as it is attached to the stroller's chassis. Do not use the seat or bassinet separate from the chassis.
The stroller was sold at Buy Buy Baby, Toys R Us and other baby product stores nationwide, Neiman Marcus, Nordstrom, online at Bugaboo.com and other online retailers from September 2012 to March 2013.
When you pay $1,500 for a baby stroller, you should be able to depend on it working properly for years without worrying about your baby being in danger. Unfortunately, expensive products may not necessarily be any safer than an inexpensive similar product.
If you have been injured by a recalled product, let the experienced product injury attorneys of Elk & Elk help you. Call 1-800-ELK-OHIO or visit our website for a free consultation.