Arthur Elk, 2023 Cleveland State University College of Law Hall of Fame Inductee
Posted in Firm News, In the news on November 3, 2023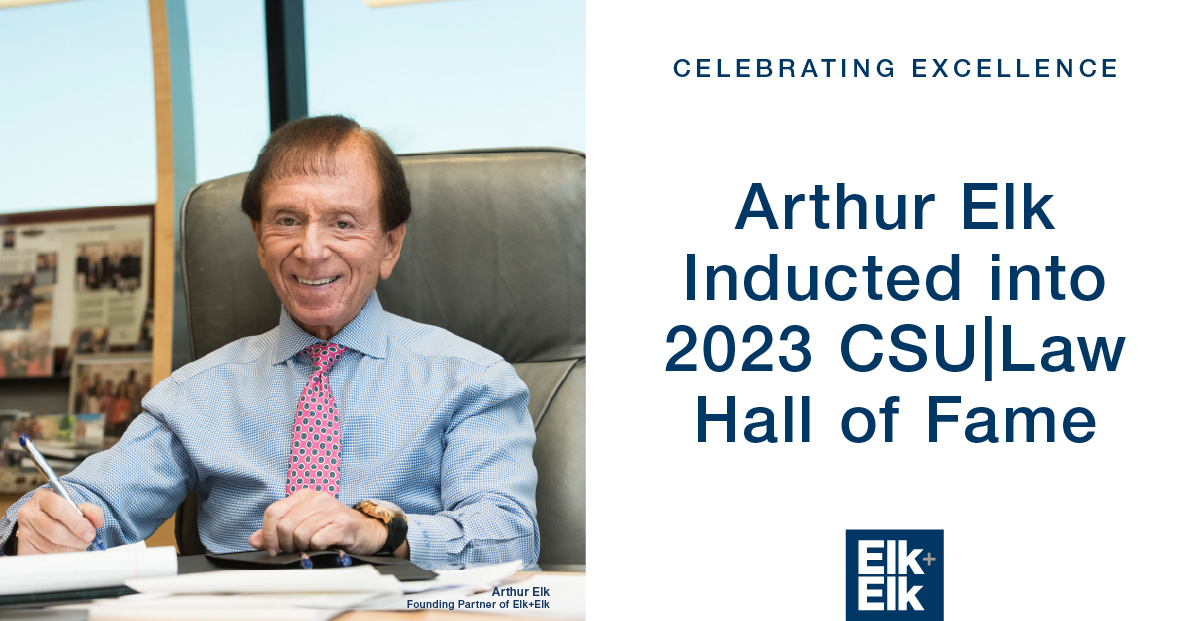 A well-earned acknowledgment of a long, successful, and innovative legal career for Arthur Elk, a founding partner of Elk & Elk Co Ltd, was recently recognized. An alumnus of CSU-College of Law, Art was inducted into their Hall of Fame on November 3, 2023. Success in public service, civil practice, and business are seen throughout his 40-year career. Most important is the shared success with his brother David and their families.
Art served as the elected prosecuting Attorney in Ashland County, Ohio, where he was recognized as Ohio's prosecutor of the year. "Serving the residents of Ashland County and working side by side with law enforcement was incredibly rewarding," said Art.
A switch to civil practice followed as he founded Elk + Elk with his brother, representing Ohioans involved in injury litigation. Art's success as a prosecutor transferred to the civil arena as he fought for individuals and families in the civil court system.
The pivotal moment was when his business instincts combined with his legal abilities. "We received the first opportunity to market in rural Ohio on the back of the Yellow Pages in central Ohio. These were the first two back covers sold and led to us ultimately expanding into all 88 counties," said Elk. Time and technology have pushed the firm onto TV, the internet, and social media.
"Work is important, but my family defines my happiness," said Art. Jody and Art met in Ashland and have raised four children: Hillary, Ryan, Lexy, and Jason. "Fortunately, we have added four grandchildren recently, so our plates are fuller than ever."
"Art is a forever young optimist who still has the energy of a new lawyer," said Elk + Elk Managing Partner Jay Kelley. "His family jokes this award means he is getting old, but he refuses to accept that!"
"I am tremendously honored that my Law School values my career in this way," said Art. "And I congratulate the fellow inductees on their successes."