Why drivers should consider getting a dash cam
Posted in Accident & Injury on July 18, 2018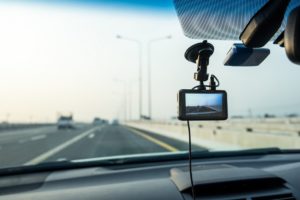 Technology has revolutionized driving.
Up until about 20 years ago, drivers relied on paper maps to find their way.
Cars with driverless features are slowly replacing human-operated vehicles. By 2020, 10 million self-driving cars are expected to be on the road.
But one area of driving technology that has yet to gain major traction is the use of dash cams.
A dash cam is a video camera that is mounted to a car's dashboard or windshield. It records everything that goes on in front of the car.
There are many benefits to dash cams.
When a fender bender or more serious accident occurs, the dash cam records it. This is beneficial for many reasons, but especially because liability in an accident can often be a matter of "he said, she said".
A dash cam could capture whether a driver runs a red light, weaves out of the driving lane or whether the driver is using a phone. Without a dash cam, it can be difficult to prove that any of these occurred.
A dash cam could also capture unsafe driving conditions, roadway obstructions, parking lot accidents, criminal activity, and much more. Recordings of these conditions could be beneficial when it comes time for the driver to file an insurance claim or pursue legal action against a negligent driver or other party.
Will dash cams be the next big thing in cars? That has yet to be seen.
If nothing else, a dash cam can be entertaining, capturing things like family road trips, dramatic weather conditions, and wildlife. It could be a worthwhile investment for car owners who wish to protect themselves from a liability standpoint – or simply have a bit of fun with their video camera footage.