April is Stress Relief Awareness Month: 5 Tips for Managing Stress
Posted in Health & Wellness on April 12, 2022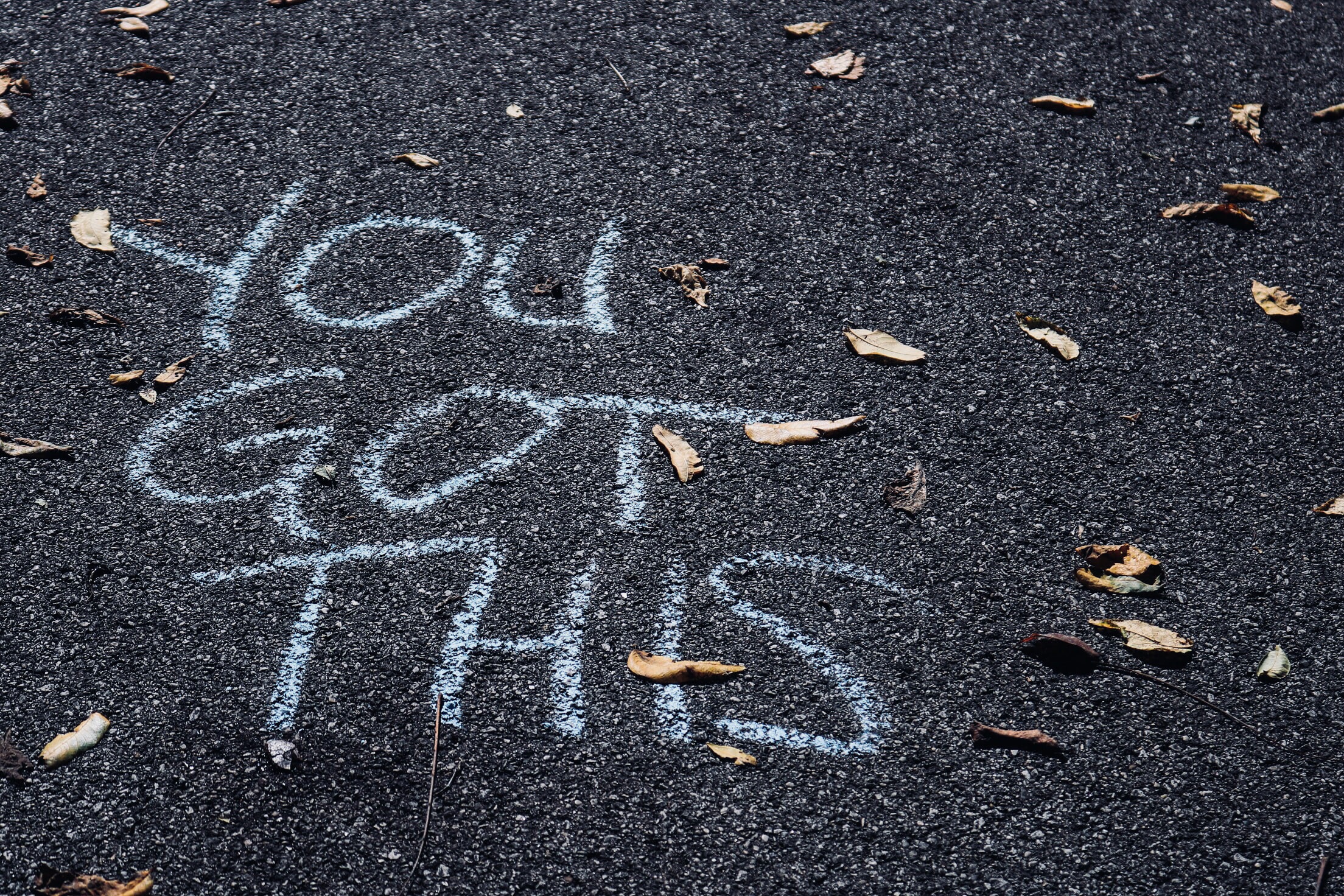 Every day, people find themselves in stressful situations that impact their physical, emotional, and mental health. According to The American Institute of Stress, over half of the American population (55%) experiences stress throughout the day. Unfortunately, no one is immune to stress, so we have created a guide for understanding types of stress and how to relieve it.
Types of Stress
The American Psychological Association has theorized that stressful situations can be split into one of the following categories:
Acute Stress

This stress is not persistent but can be challenging to handle for a short time. It is the most common, and situations can range from mild nervousness to painful experiences.

People can experience headaches, increased heart rate, anxiety, sweating, insomnia, feeling detached, etc.

Episodic Acute Stress

People who take on too many responsibilities or are constantly worried about problems out of their control will often experience this.

This stress can cause panic attacks, increased heart rate, irritability, headaches, muscle tension, etc. If not tended to, this stress can develop into depression or heart disease problems.

Chronic Stress

Chronic stress is a consistent feeling of stress with little to no relief. It is commonly seen in people with severe health issues, disabilities, or those experiencing persistent negative stressors.

Symptoms include cardiovascular disease, development of PTSD, risk of stroke or heart attack, weight gain, insomnia, fertility issues, depression, substance abuse, etc.
Causes of Stress
A survey conducted by ValuePenguin suggested the highest areas of stress for most Americans in 2022 were: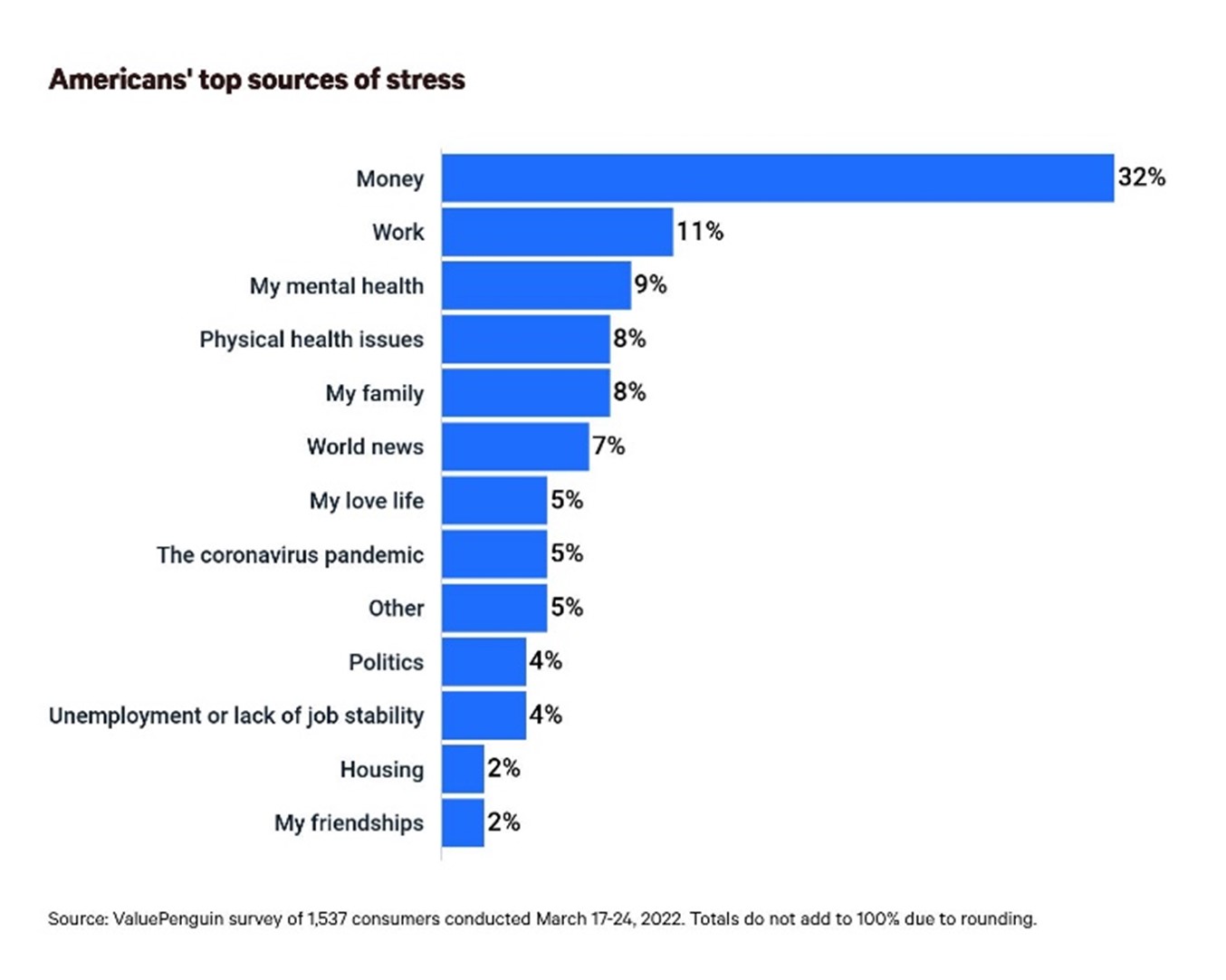 5 Tips to Relieve Stress
There are hundreds of ways to relieve stress. We decided to narrow that list down to our top five ideas:
Focus on health and wellness

Exercising daily and maintaining a healthy diet can allow a balanced approach to your lifestyle. Getting adequate sleep makes for a productive day to follow.

Avoid nicotine and tobacco

Using these products gives a counteractive effect in stress relief, increasing stress and anxiety in the body.

Pick up a hobby

Doing something you enjoy can take your mind off everyday stressors. It is essential to take time to relax throughout the day.

Try journaling

When feeling stressed, write down these feelings in a journal, allowing them to be released rather than internalized.

Talk to someone

Sometimes the best thing to do is to seek help. Family, friends, or professionals may be able to talk you through those feelings to provide clarity for the stressful situation.