April is Autism Awareness Month: 5 Tips Courtesy of Milestones Autism Resources
Posted in Community Outreach, Health & Wellness on April 20, 2017
According to the Centers for Disease Control and Prevention (CDC), one in 68 children in the United States is affected by autism.
In honor of Autism Awareness Month, Elk & Elk is proud to join Cleveland-based Milestones Autism Resources in sharing valuable autism tips and connecting community members who are affected by autism with vital support and resources.
5 Autism Tips from Milestones Autism Resources
1. Know the warning signs. Common signs a child may be affected by autism include unusual play habits or preferences, delayed development of communication skills (verbal and nonverbal), extreme resistance to change of any kind, unpredictable behavior, hyperactivity and poor judgment. Learn more about the warning signs of autism.
2. Use the ABA approach. Applied behavior analysis (ABA) is an approach
to intensive behavioral intervention that is backed by more than three decades of research. The strategy uses rewards to influence positive behavior changes and has been shown to lead to short- and long-term improvements. Find out how you can implement behavioral strategies with your child.
3. Work with your child's school. Free Appropriate Public Education (FAPE) and Individualized Education Programs (IEPs) offer valuable opportunities to children with autism, but can be difficult to navigate both as a parent and as an educator or school administrator. The Milestones Autism Resources School Tool Kit addresses many of the common concerns and challenges.
4. Watch for symptoms of mental health disorders. Autism spectrum disorder often overlaps with mental health disorders, including anxiety, depression, mood disorders, attention deficit hyperactivity disorder (ADHD) and obsessive compulsive disorder (OCD). Follow these tips to find a qualified mental health professional.
5. Don't rely solely on online resources. While some challenging behaviors associated with autism are simply disruptive, other more
aggressive behaviors can threaten the safety of an individual with autism and those around them. It's best to seek help from a professional when addressing these types of behaviors instead of relying only on online resources.
Like Milestones Autism Resources on Facebook and follow @MilestonesOrg on Twitter for other valuable tips and resources.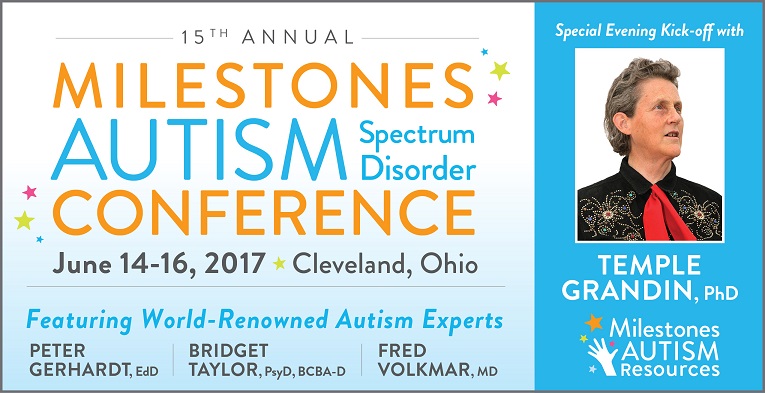 Elk & Elk is proud to once again sponsor the annual Milestones Autism Conference this June. The event offers opportunities to learn practical strategies, earn continuing education credits and network with leading experts in the field.
Are you or a loved one affected by autism? What do you wish others knew about the disorder? Share your thoughts and experiences below.