Elk & Elk's Amy Papesh to Discuss Asset Management at Upcoming Probate Seminar
Posted in Probate & Estate Planning on February 16, 2018
Elk & Elk attorney Amy Papesh will share her extensive experience in probate and asset management at an upcoming National Business Institute live seminar in Akron.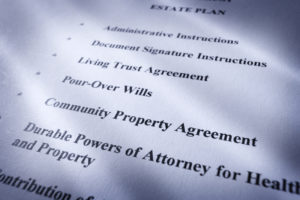 NBI's "PROBATE: Everything You Need to Know." takes place on Thursday, March 8, and Friday, March 9, from 8:30 a.m. to 4:40 p.m. at Doubletree Hotel Akron – Fairlawn. The program is approved for 13.25 Continuing Legal Education (CLE) credit hours, including one hour of attorney ethics instruction.
The basic-to-intermediate level seminar offers a comprehensive overview of probate processes and procedures. The program is designed for attorneys, accountants, and paralegals.
Registration is $575 and includes the cost of the supplemental course book. An audio recording of the seminar is available for purchase to those who cannot attend.
Click here to register for National Business Institute's "PROBATE: Everything You Need to Know."
Papesh presents on Thursday from 3 to 3:55 p.m. Her lecture will focus on the best approaches to locate, inventory, secure, value, and manage assets. She will discuss topics including early distribution of assets, assets with negative equity, and procedures for dealing with difficult or unusual assets.
A variety of other topics will be covered at the seminar, including estate administration, executor mistakes, common probate problems, and ethical considerations in probate practice.
About Amy L. Papesh
Elk & Elk attorney Amy L. Papesh focuses her practice on the areas of estate planning, estate administration and guardianships. She heads Elk & Elk's Probate Division, and enables the firm to tend to all client probate or estate needs in-house. Papesh has lectured for the Ohio State Bar Association, the National Business Institute and various local professional groups and organizations on estate planning and administration issues.