What caused the amusement park ride accident at the Ohio State Fair?
Posted in Accident & Injury on August 15, 2017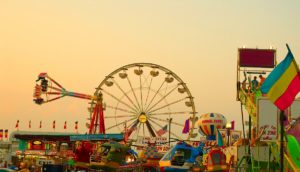 On July 26, one person was killed and seven others were injured while riding on the Fire Ball at the Ohio State Fair. The ride was in motion when it broke, causing one of the carriages to break apart. Some riders were flung from the ride. Two flew through the air and landed on concrete on their backs.
What caused this tragic accident?
According to KMG, the Dutch manufacturer of the Fire Ball, water within a hollow support beam caused excessive corrosion in the ride. Over time, corrosion can begin to eat away heavy metal and weaken a structure.
According to the chief ride inspector for Ohio's Division of Amusement Ride Safety, the ride was inspected three or four times before opening to the public at the fair. However, it is unknown whether the exact area where the carriage broke on the ride was inspected.
Amusement park ride accidents are more common than many people think. According to the U.S. Consumer Product Safety Commission, there were approximately 30,900 reported injuries associated with emergency departments across the United States in 2016. Since 2010, there have been 22 fatalities resulting from amusement park ride accidents.
How can you keep yourself or your children safe on amusement park rides?
First, use common sense. If a ride doesn't seem safe, don't ride on it. If a ride operator doesn't seem responsible, don't take a chance.
Follow height and weight restrictions, read warning signs, and follow the rules for the ride.
Although amusement park ride accidents are rare, they can and do happen – and the results can be tragic. It is important to be aware of the risks associated with these rides, and take proper safety precautions.