Alere INRatio linked to Deaths of 3 Patients on Blood Thinners
Posted in Drug & Medical Devices on February 19, 2015
Elk & Elk is actively investigating claims of serious bleeding events linked to the Alere INRatio and INRatio2 Test Strips and Monitor Systems.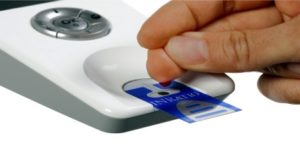 Patients and family members of those taking the blood-thinning drug warfarin (Coumadin) should be aware of recent recalls by Alere. Coumadin is the brand name for the anticoagulant medicine warfarin, a prescription medicine used to treat blood clots and to lower the chance of blood clots forming in the body.
Patients taking Coumadin must regularly test their blood to prevent dangerous bleeding events from occurring. The blood test measures how long it takes a patient's blood to clot, specifically, Prothrombin Time (PT), and International Normalized Ratio (INR).
Alere linked to adverse events
In a letter sent to customers Alere stated, "The reason for the adverse event reports was significantly different test results between the Alere INRatio®2 Professional Test Strip and local laboratory plasma INR." The inaccurately low INR results generated by INRatio products have led to:
18,924 complaints
Nine serious adverse events
Three events associated with patient deaths
FDA Recall: Alere INRatio Monitor System and Test Strips
Alere has issued two recalls regarding its INRatio 2 Monitoring System and Test Strips.
On April 16, 2014, Alere recalled its INRatio 2 PT/INR Professional Test Strips (PN 99008G2). The Alere Test Strips affected by this first recall were manufactured between August 22, 2013 and April 2, 2014 and distributed from August 26, 2013, until April 2, 2014. Alere is advising patients to immediately stop using its test strips and to use an alternative method to perform PT/INR testing. The urgent recall does not cover Alere's InRatio PT/INR Test Strip, which is used by patients performing INR monitoring at home. According to the FDA, the cause of the test strip malfunction has not been determined.
On December 5, 2014, Alere issued a second recall, this time regarding its INRatio and INratio 2 PT/INR Monitor System. The monitor system was for professional and prescription home use. Alere manufactured and distributed the system between April 1, 2008 and December 4, 2014. According to the FDA, Alere advises consumers to stop using the INRatio and INRatio2 PT/INR Monitor System if you have anemia, conditions associated with elevated fibrinogen levels, unusual bleeding or bruising, and other conditions. Always consult with your doctor when making health care decisions.
How much will my Alere INRatio lawsuit cost?
The experienced legal team at Elk & Elk takes cases on a contingency fee basis. This means you do not have to pay Elk & Elk any upfront fees and you will owe nothing unless we achieve a successful outcome and financial recovery in your Alere INRatio claim.
If you or someone you love was injured by a faulty Alere INRatio 2 PT/INR Professional Test Strips or Alere INRatio Monitor System, call 1-800-ELK-OHIO or contact us online.