5 Steps to Prevent Winter Falls
Posted in Health & Wellness on December 3, 2020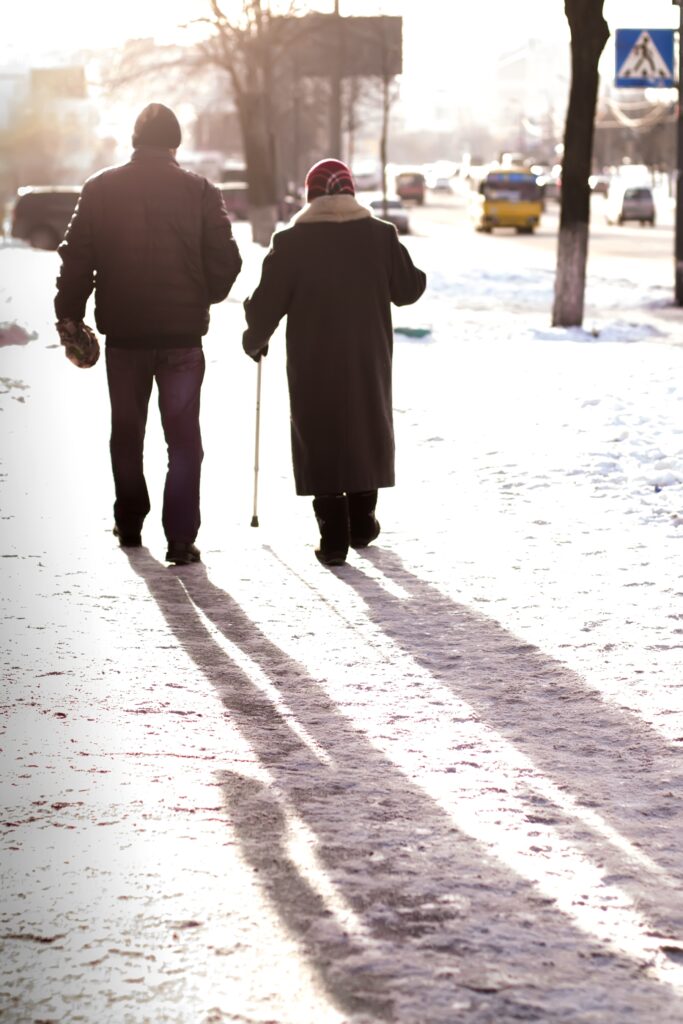 According to the Centers for Disease Control and Prevention, one in four Ohioans age 65 will experience a fall this year. In fact, falls are the leading cause of both fatal and nonfatal injuries for older adults. They can result in hip fractures, broken bones, and head injuries. Even falls without a major injury can cause an individual to become fearful or depressed, making it difficult for them to stay active.
During winter, snow and ice present safety challenges for everyone – especially older adults. That said, most falls can be prevented by understanding your risk factors and being more aware of your surroundings. Here are five crucial steps to avoid falls this winter.
Dress Accordingly
Bundle up – make sure you can see in all directions and move freely.

Wear sturdy shoes or boots
Wear sunglasses to reduce glare.
Walk Wisely
Slow down and pay attention to where you're going.
Give yourself extra time to reach your destination.
Make sure the stairs and sidewalks outside your home are clear of snow and ice.
Keep interior walkways free of clutter.
Pack Power
Carry a small baggie of salt, sand, or cat litter in your coat for traction on icy paths.
Replace worn rubber tips on canes, walkers, and crutches.
Keep Connected
Carry a cell phone and designate someone to call for help if you need it.
Let loved ones know when you are leaving the house and when you expect to be back – call them after you return home.
Healthy Habits
Do some light stretching before you head out.
Drink plenty of water to prevent dehydration, which can affect your balance.
Stay active all winter to maintain strength and balance.