5 Tips to help ensure a safe ride in a rented limo
Posted in Accident & Injury on October 10, 2018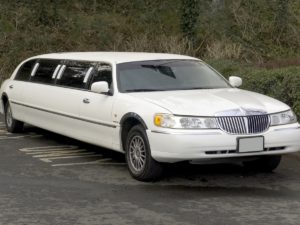 On October 6, a group of 17 friends rented a limousine for a surprise birthday party in upstate New York.
The day was supposed to be a celebration among friends, but it ended tragically. All 17 passengers, the driver, and two pedestrians were killed when the limo ran a stop sign, slammed into a parked vehicle, and crashed into a ditch.
The cause of the accident is being investigated. In September, the vehicle failed inspections, and the driver did not have a Commercial Driver's License. The owner of the limo company was instructed to not operate the vehicle.
This is the deadliest transportation accident in the U.S. in nearly 10 years.
Although limousine accidents are rare, we know that they can be extremely catastrophic.
What can passengers do to ensure that the limousine they are renting is safe? Here are a few tips to keep in mind:
Ask to see the vehicle before signing: Before the deadly limo crash, one of the passengers sent a text message stating that the limo was in "terrible condition". If you are considering renting a limo, it is advisable to request to see the vehicle before renting it. The company you are considering hiring should be willing to show you the vehicle. If you are happy with a particular vehicle, ask to get a guarantee in writing to secure it. If you wait until rental day to secure a particular vehicle, it may be too late.
Do your research: There are many things you can do before renting a vehicle to help ensure that the company is legitimate, the vehicle is safe, and the driver is responsible:

Ask about driver's credentials: The company should properly vet their drivers, ensuring that the driver passes medical and criminal history checks, has proper licenses, and has obtained all local or state certifications.
Check federal safety record: A company's safety record can be viewed at the U.S. Department of Transportation's Federal Motor Carrier Safety Administration's Safety and Fitness Electronic Record's System website

Trust your instincts: If something seems wrong – for example if the driver seems disoriented, drunk or high, or if the vehicle appears to be in poor working condition on rental day – take the appropriate response to avoid putting yourself in danger. This may involve requesting a different driver or car. If you believe you are in danger while in the vehicle, call 911.
Check reviews: Check online reviews on Yelp, Facebook, Google or other sites to find out what past clients have to say about the company.
Make sure the vehicle has seatbelts: Although limousines are not required to have seatbelts for rear passengers, it is a good idea to request a vehicle that has them available. Passengers should wear seatbelts while the vehicle is in operation.
In Ohio, thousands of safety checks are performed every year by state troopers. These checks are done by Ohio State Highway Patrol. Annual inspections are required on vehicles weighing 10,000 pounds or more, that are designed to carry 16 passengers or more.
This tragic accident is a reminder of the importance of ensuring vehicle safety when renting a limo, party bus, or van. Our thoughts go out to surviving family members and everyone affected by this tragic accident.