Upcoming Ohio Events: 2016 Fall Festivals, Events & Attractions
Posted in Community Outreach on October 13, 2016
The fall months are a favorite time of year for many Ohioans. The changing colors of the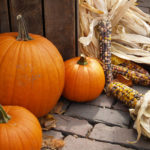 leaves, pleasant weather and a variety of seasonal events offer opportunities to enjoy the outdoors before winter arrives. Whether you're looking to view the beautiful scenery, or attend a family-friendly festival, one of these upcoming attractions around the state could be for you.
2016 Ohio Fall Festivals, Events & Attractions
Bob Evans Farm Festival | Oct. 14 – 16
The 46th Annual Bob Evans Farm Festival offers unique arts and crafts, demonstrations, live entertainment and children's activities. Guests are invited to sit down at the original Bob Evans Restaurant and enjoy popular fall foods and desserts. Country singer Craig Morgan takes the stage at 8 p.m. on Saturday, Oct. 15, followed by a fireworks display at 9:30. Tickets for the concert can be purchased online for $15.
Cleveland Metroparks Fall Hayrides | Oct. 15 & 22
Tractor-drawn hayrides through Mill Stream Run Reservation are filled on a first-come, first-served basis, and leave every half hour between 6 and 10 p.m. No reservation is required for public hayrides, and group hayrides may be reserved for $175 per wagon. Cost is $9 for adults and $7 for children ages 3 to 11. Children under 2 are free, and must sit on an adult's lap on the wagon. Admission includes line and square dancing, face painting, balloon twisting, a scavenger hunt, crafts, games, prizes and more.
Circleville Pumpkin Show | Oct. 19 – 22
This pumpkin-themed agricultural exhibit and street fair has attracted crowds each fall for more than a century. From parades and live music, to unique pumpkin-flavored foods and massive pumpkins weighing more than 1,600 pounds, Circleville Pumpkin Show offers something for everyone. More than 20,000 pumpkin pies and 100,000 pumpkin donuts are sold during the four-day festival, and one local bakery displays a 400-pound pumpkin pie in honor of the event. View the full festival schedule.
Tom's Corn Maze | Select dates through Oct. 30
Guests are challenged to find 12 puzzle pieces while exploring this 8-acre maze. It is open to the public from noon to 6 p.m. on Thursdays and Sundays, and noon to 10 p.m. on Fridays and Saturdays. Admission is just $8, and children under 5 are free. Cost includes access to the maze, Punkin' Chunkin' Cannon Demonstrations, farm animal displays and much more. Bring these coupons to receive $1 off admission and $2 off a pumpkin purchase.
Boo at the Zoo & HallZooween | Select dates through Oct. 30
During the month of October, many zoos host Halloween-themed events for children and families. Learn more about the upcoming attractions at your local zoo:
• Cincinnati Zoo & Botanical Garden
Which festivals and events are you looking forward to attending this fall? Tell us in the comments!