$100M NuvaRing Settlement
Posted in Drug & Medical Devices on February 10, 2014
There may finally be a resolution for the thousands of NuvaRing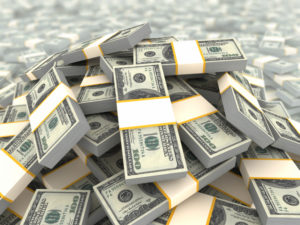 ® users who filed product-liability claims against Merck & Co., alleging the contraceptive device caused blood clots that caused heart attacks, or led to death in some cases. Last week, the pharmaceutical giant announced it would pay $100 million to resolve nearly 4,000 cases, with an estimated average payout of $58,000.
NuvaRing is a vaginal contraceptive ring, which releases the hormones estrogen and progestin. While all combined hormonal contraceptives carry risks, independent studies show that women using NuvaRing are twice as likely to develop venous thrombosis (blood clots in a vein) compared with women using oral birth control pills.
More than 3,800 lawsuits have been filed in state and federal courts in Missouri and New Jersey, claiming Merck put profits over safety and failed to provide proper warnings on the NuvaRing label.
Although the settlement does not include any admission of fault, plaintiff's attorney Kristine Kraft said, "I believe this is an outstanding and favorable settlement for the women who have been harmed as a result of their use of NuvaRing."
Merck's offer is contingent upon at least 95 percent of the eligible claimants opting into the program. If more than 5 percent of plaintiffs refuse the settlement, Merck can rescind the offer, forcing the injured parties to wait even longer for an uncertain outcome.
While many victims of negligence want their day in court, mounting medical bills and other costs can make a quick settlement seem like an attractive offer. If you have been injured due to a dangerous drug or defective medical device, it is important to speak to an experienced attorney to discuss your individual circumstances.
Source:
"Merck to Pay $100 Million NuvaRing Pact If Women Join" by Jef Feeley and David Voreacos, Bloomberg News, February 8, 2014.