Ohio Bicycle Accident Lawyer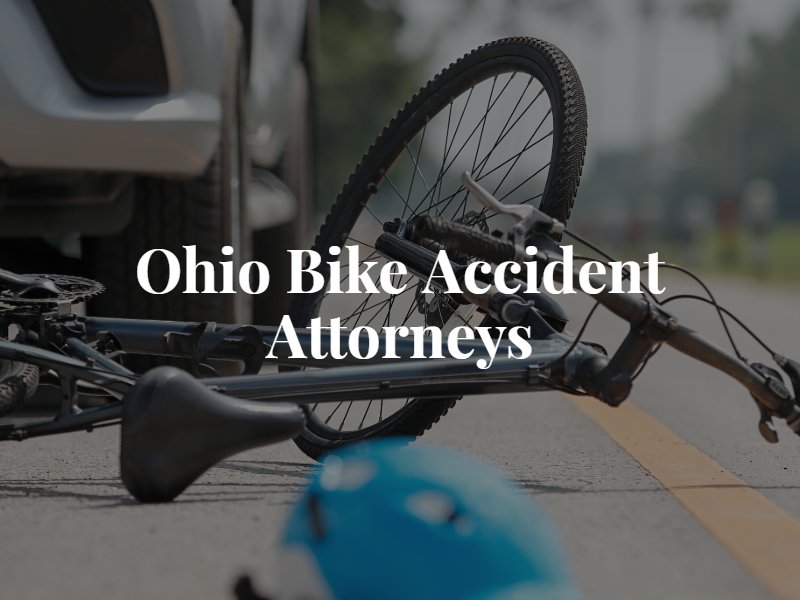 While biking to work is promoted as an alternative to driving by the National Highway Traffic Safety Administration (NHTSA), the risks involved in bike accidents remain high. In fact, cyclists account for just over 2 percent of all motor vehicle accident fatalities, according to the NHTSA.
Unfortunately, cyclists are seemingly invisible to many motorists distracted by smartphones and GPS devices and so on. If you have been injured or a loved one has been killed in a bicycle accident, make sure you protect your rights and contact our Ohio bicycle accident lawyers today.
Why Choose Our Bicycle Accident Lawyers?
Our Ohio bike accident lawyers are not afraid to fight for our clients, and our trial skills have earned us recognition by several national organizations. In fact, our Ohio personal injury lawyers are proactive in fighting for legislation to protect cyclists.
For more information about our firm, call us at 1-800-ELK-OHIO or contact us online. With more than 50 years of experience, we have the skills and resources to help you without charging any fees upfront.
See our no fee promise.
Serious Bike Accident Injuries Require Serious Attorneys
Without the protection of a car frame, bicyclists often suffer serious injuries when they are involved in motor vehicle accidents. Due to the severity of these injuries, bicyclists often have to miss work while they recover, and they may have medical and other bills to pay.
Let our Ohio bike accident lawyers handle the insurance companies while you spend your energy on your recovery. When you have suffered a serious bike injury, make sure the bicycle accident lawyer you choose has the knowledge, skills, dedication and sensitivity to protect you.
At Elk & Elk, our attorneys have extensive experience negotiating with insurance companies and fighting for our clients' rights.
What are Some Common Bicycle Accident Injuries?
According to the NHTSA, the number of bicycle-related fatalities is on the rise. Many Ohioans break out their bikes during the spring and summer months, but its important to exercise caution and always practice bike safety to avoid a collision. In 2017, 783 bicyclists were killed in motor vehicle crashes. Injuries include fractures, head injuries, lacerations, road rash and sever spinal cord damage.
If you or someone you love has serious injuries from a bicycle accident in Ohio, do not hesitate to get help from an attorney at Elk & Elk. Our law firm can help you find high-quality medical care in the area and keep track of injury documentation. Your bicycle accident lawyer can then guide you through the claims process.
Do You Offer a Free Consultation?
Yes, call us at 1-800-ELK-OHIO (1-800-355-6446) to schedule your free consultation to learn about your rights and options after an Ohio bicycle accident. Elk & Elk has extensive experience handling bicycle accident claims throughout Ohio. You may be eligible for payment of your medical bills, property damages, lost wages, pain and suffering. Request your free consultation today. 
---
Client Testimonial: 5/5
★ ★ ★ ★ ★
My peace of mind was more important in the end, than the dollar amount. Matt is exceptional at guiding an individual down the path of reason.
-Brian
More Client Testimonials