Get to Know Scott Bowers, Attorney at Elk + Elk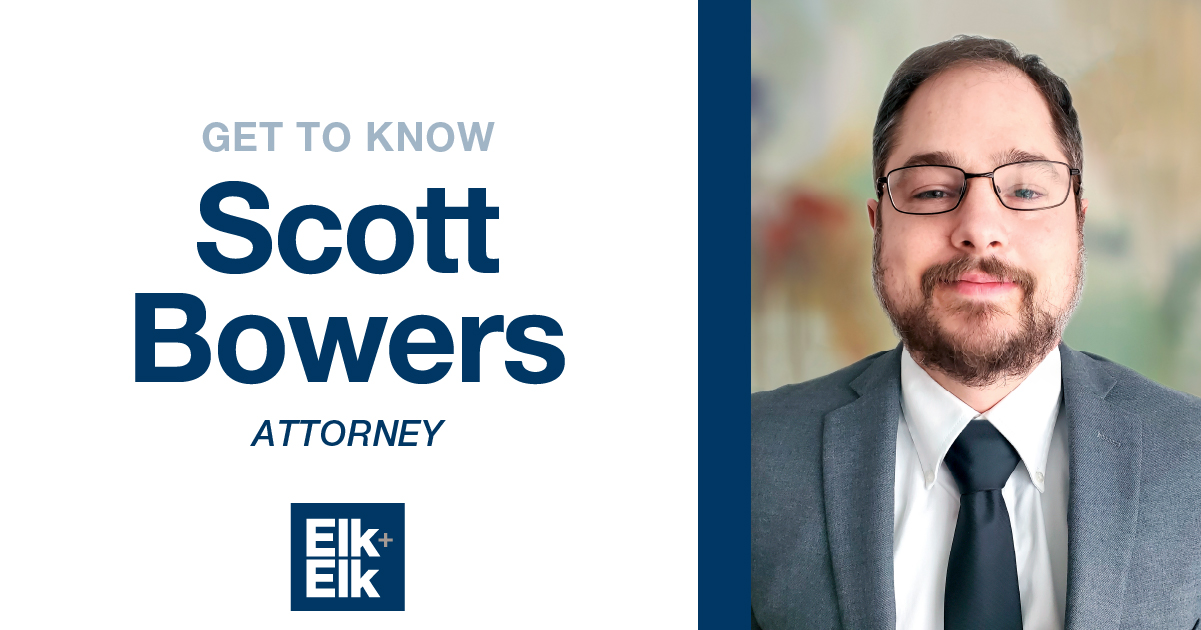 Scott Bowers has been an attorney at the Columbus branch of Elk + Elk since January 2020. Originally from Marion, Ohio, Scott enjoys playing guitar, working on crossword puzzles, and playing with his kids!
Interview with Scott
How long have you practiced at Elk + Elk?
I have been a disability attorney at Elk + Elk for the past 2.5 years.
What do you like best about working at Elk + Elk?
My favorite part about working for Elk + Elk is the firm's client-centered philosophy.
What motivates you to work hard?
The ability to help my clients motivates me to work hard. They are in a difficult position fighting the disability process, unable to earn income.
Any advice for aspiring attorneys?
One piece of advice I have for any aspiring attorney would be never to cut corners, no matter what you are doing.
What was your first job?
My first job was a paper route when I was 15.
Who are your mentors in the legal field?
I've been lucky to learn from exceptionally talented attorneys my entire legal career, dating back to my time in law school. Martin Kraft, attorney at Elk + Elk in Cincinnati, and Leo Kratz, attorney at Gross & Hahn, have been immensely helpful since I joined Elk + Elk.
What is the most valuable information you have found in jobs you've worked?
I've done construction, bartending, car assembly, produce delivery, filling vending machines, etc. I've learned that you can take pride and do a good job no matter what you're doing.
What is your favorite restaurant in Ohio?
My favorite restaurant in Columbus would have to be Hot Chicken Takeover!
What TV series are you watching right now?
Currently, I'm watching Stranger Things.
Best concert you've been to?
I attended the inaugural Rock & Roll Hall of Fame concert in 1995. I also used to go to Warped Tour every year when I was younger.
Fun Fact:
A fun fact about me is that I enjoy cooking!