Get to Know Gary Cowan, Attorney at Elk + Elk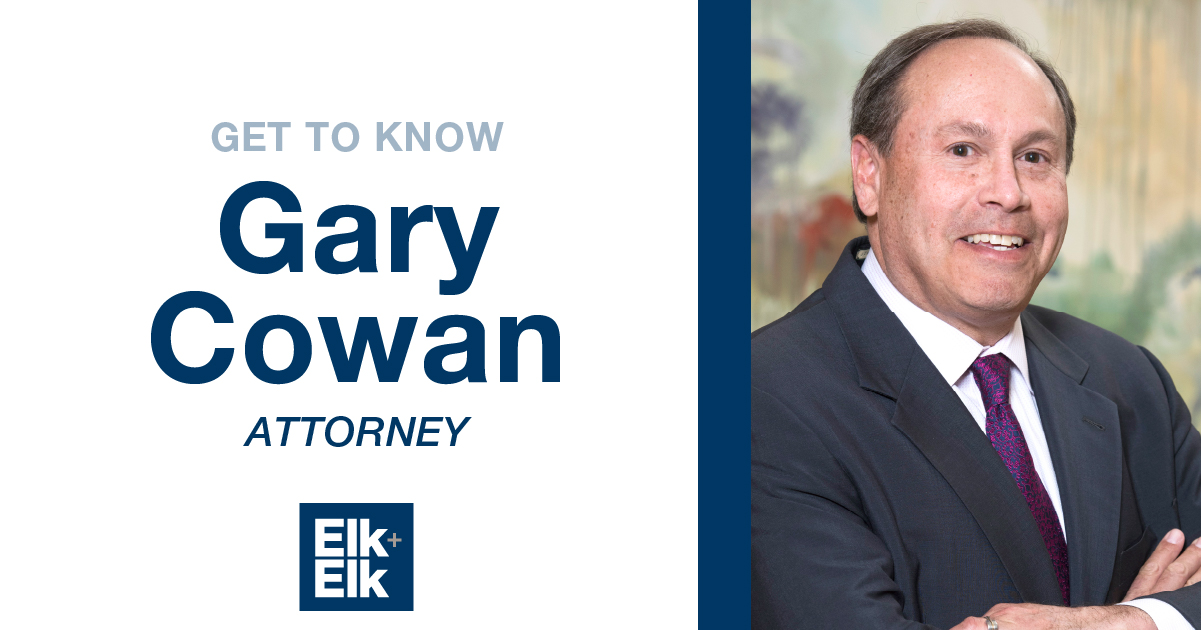 Gary Cowan has over 30 years of experience and was the lead trial counsel in more than 100 jury trials. Originally from Ottawa, Canada, Gary has grown a passion for golf, travel, hiking and attending local sporting events.
Interview with Gary
How long have you practiced at Elk + Elk?
I've worked with serious personal injury, motor vehicle and trucking accidents, wrongful death, and product liability claim cases at Elk + Elk for 21 years.
What do you like best about working at Elk + Elk?
My favorite part of working at Elk + Elk would be the quality and professionalism of the lawyers, paralegals, and support staff.
What motivates you to work hard?
I like to make sure that all my clients are fully represented and fairly compensated by insurance companies.
Any advice for aspiring attorneys?
If there was an aspiring attorney out there, my best advice would be to learn from an experienced trial lawyer. The trial lawyer will be able to provide a guide for being a successful lawyer.
What was your first job?
My first job consisted of running a paper route when I was 12 years old.
What is your favorite restaurant in NE Ohio?
My favorite restaurant would have to be RED the Steakhouse.
What TV series are you watching right now?
Currently, I am enjoying the series, The Curse of Oak Island.
Best concert you've been to?
The best one I've experienced was in 1980 at a 4-hour long Bruce Springsteen concert.
Fun Fact:
In the province of Ontario, I played on the 4th top-ranked high school curling team!