Injured in a car accident? We've got you covered.
To get started, simply fill out the form or call us anytime at (614) 230-0634.
Your accident happened in the blink of an eye.
You left the hospital feeling shocked and overwhelmed.
You need to get back to work but can't, and the growing pile of bills serves as a constant reminder.
Now, your phone is ringing off the hook – the hospitals and insurance companies all want to know when you're going to pay up.
You never imagined you would be in this situation.
You don't know how you're going to take care of your family or where you could turn for help.
The pain and stress are weighing you down. You begin to feel like there's no way out.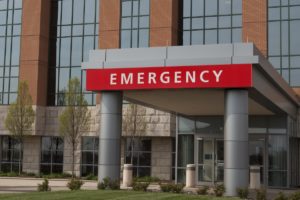 No amount of money could ever make up for the suffering and loss you've experienced, but you need to move forward with your life.
You don't have to go through this alone.
It's time for you to focus on your recovery. Our team will handle the rest, working tirelessly to create the most compelling case possible. Our lawyers, paralegals, medical professionals and investigators have decades of experience handling a wide range of car and other vehicle accident injury cases. We have a track record of multi-million dollar verdicts and settlements. We will do whatever it takes to get your life back on track, and you won't pay anything unless we win.
Don't know your rights, or if you even have a case? Just ask.
Fill out our contact form or give us a call at (614) 230-0634 for a free, no-obligation case review.
why choose us
Approachable
We will stand by you and work on a resolution that is tailor-made for you and the problem you have suffered.
results
We've recovered over $1 Billion for our clients
no-fee promise
Our firm works on a contingency fee basis. You pay nothing unless we have a successful outcome.