Meet Marilena DiSilvio Part 2
Interview With Marilena DiSilvio of Elk & Elk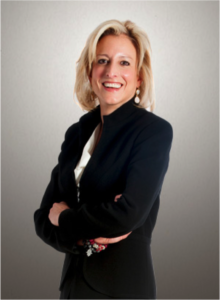 In part one of the interview, attorney Marilena DiSilvio talked about her careers as a nurse and as a partner at the Ohio law firm of Elk & Elk. She now discusses other aspects of her life – family, leisure and retirement.
Early life
Many attorneys get into this line of work because of a family connection. I do not come from a family of attorneys. My father completed the second grade and then worked on a farm. My mother completed the eighth grade and then became a seamstress.
When my family immigrated to America from Italy, my mother continued as a seamstress and my father pursued his trade as a mason and bricklayer.
I was the first among my first cousins to complete college.
A memoir about my life would highlight the 1970 American experience through the eyes of an Italian immigrant family. It would cover everything from discovering foods like corned beef and bacon to shopping at "See Sero Book" (my family's pronunciation of Sears and Roebuck). The story would be a comedy about family, awkward faux pas, Italian traditions and the American dream.
Balancing work and life
I credit Elk & Elk Co., Ltd., for helping me achieve a satisfying work-life balance. The firm supports family values and offers great resources. I am able to work hard to help others while still staying active and present with my family.
My husband, David, is also an attorney. We have two teenage sons, Sam and Alex, who both play ice hockey. Our family's schedule is both hectic and exciting.
My sons have both expressed interest in becoming attorneys. They are both very compassionate and persuasive, and I offer them this advice:
Be open to all opportunities, find what inspires you to be your best, and follow your heart.
Free time
Spending time with my family outdoors is the ideal vacation for me. My boys love to fish and as long as I don't have to put bait on the hook, I will cast a line right next to them.
As a working mom, my free time is spent in hockey rinks and watching basketball games and cross country and track meets. When things slow down a bit, we enjoy watching classic comedies (like "Ferris Bueller's Day Off") and eating real movie popcorn (loaded with butter and salt!).
When it comes to books and music, I enjoy Elizabeth George mysteries and the music of Andrea Bocelli. For exercise, I love long, peaceful runs on an early spring morning.
Although I don't have a formal bucket list, I would like to visit a resort in Iceland where guests stay in glass igloos, allowing them magical views of the northern lights.
I love living in Ohio, but if I had to choose a different place to live, it would be Woodbridge, Ontario, because my extended family lives there. They are beautiful, loving people – and they're great cooks!
Retirement
Retirement sounds exquisite, especially since I have been working since the age of 16. Although far off, my plans for retirement are to increase my participation in the not-for-profit organizations that are near and dear to my heart and to practice my Italian – hopefully in Italy.
Biggest accomplishments
My two biggest accomplishments in life are having a loving family and a career that gives me the opportunity to improve others' lives.